27. November 2018
5 tips for proposing at Christmas
"Will you marry me?" is a very simple question, but it takes a lot of mulling over a some courage before deciding to ask it. And once that decision has been made, you have to figure out HOW to do it – preferably in a way which conveys your love for her and the bond which you share. With Christmas coming up, now might be a great time to make your move.


Christmas is a lot of lovely things – amongst these ROMANTIC. Having a bit of downtime paired with good food, soft lights and thoughtful gifts can create the perfect backdrop if you are considering asking that special person in your life a very important question.
There are many way to ask "will you marry me?" but the most important to keep in mind when planning to do so, is doing it in a way SHE will like. If she is a private person, do it while being alone with her. If she is extrovert, consider doing it in public, amongst the family or even having family and friends play an active role in the proposal.
It is still considered good style to ask her father for her hand in marriage beforehand – but only do so if you are sure of the answer! If not, that could become very awkward…
Here are 5 tips on how to pop the question. All these suggestions are leading to the moment when you drop on one knee and tell her, what makes her so special to you. This is a very important step – don't miss it! The likelihood of her giving the right answer raises a lot if you nail this part. BUt most importantly: Do it in a way which is right and natural for the both of you. But if in doubt, rather err on the side of polite correctness than sloppiness.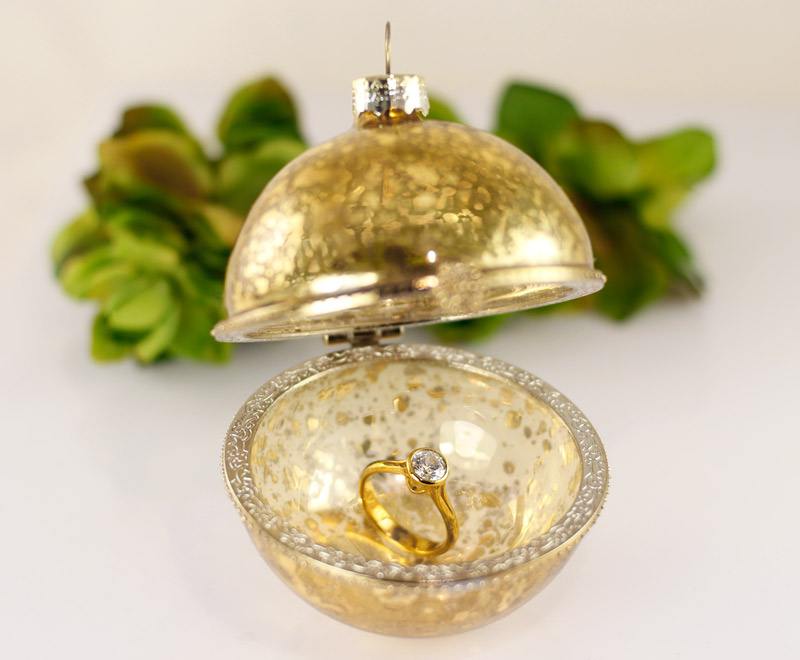 A Christmas proposal-bauble
Find a Christmas bauble which opens and put in the ring. Then add it to the stash of decorations to be put on the tree. Put on your favorite Christmas songs (if you come out short on that one, The Christmas album by Michael Bublé will do the trick) and perhaps open a bottle of wine to loosen (your) tension. When you decorate the tree together, hand her the bauble and ask "is this new?" She will notice that something moves inside and figure out how to open it in order to find the ring – and you on one knee on the floor.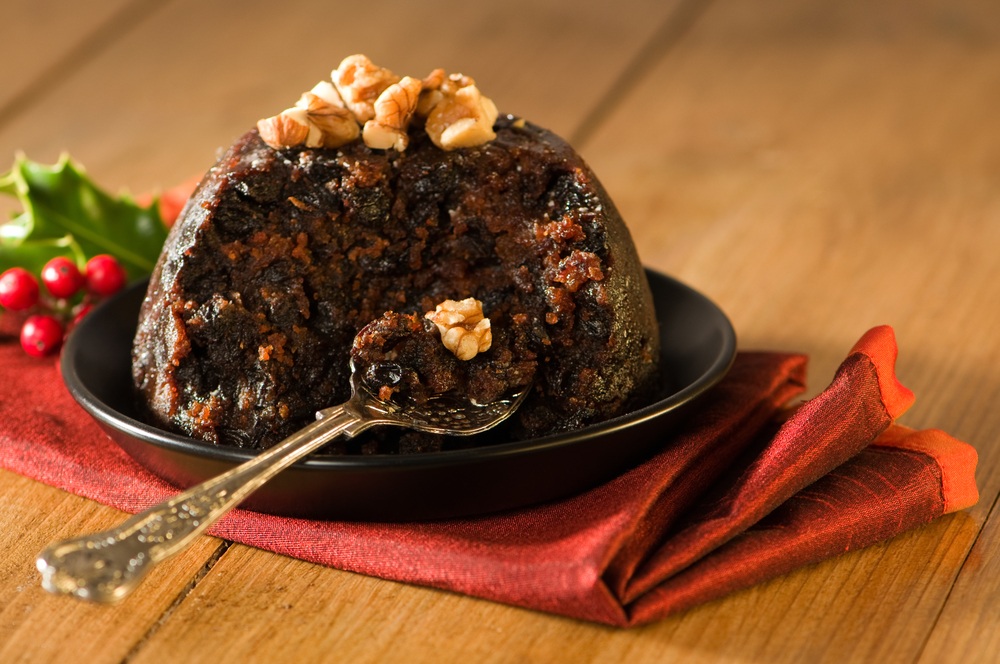 The secret is in the dessert
Let her find your burning question in the dessert: Many cultures have a special sweet dish for Christmas with a hidden object. In France for instance, a bean is baked into La Galette des Rois (aka King's Cake). Whoever gets the pastry with the bean is crowned King for the day. Same goes for the British Christmas pudding, where a hidden silver coin provides good luck and/or wealth to the finder. This tradition has in some places developed into a whole toy shop of "favors" – each of them foretelling a specific future for the finder. A somewhat dangerous tradition for your teeth, but great business for dentists ;-) You can decide to bake in the actual ring or perhaps rather a ring-shaped token to be exchanged for the actual ring (and a question) once she finds it. Make sure tough to create a single portion – you wouldn't want anyone else finding the ring!
In most Scandinavian countries we eat rice porridge as part of the fare around Christmas and here an almond is hidden. Whomever gets the almond gets a prize – and this is where you make your move! Proclaim this rule and then make sure she gets the almond. The gift just "happens" to be an engagement ring, which you hand over to her on your knee while asking her something important.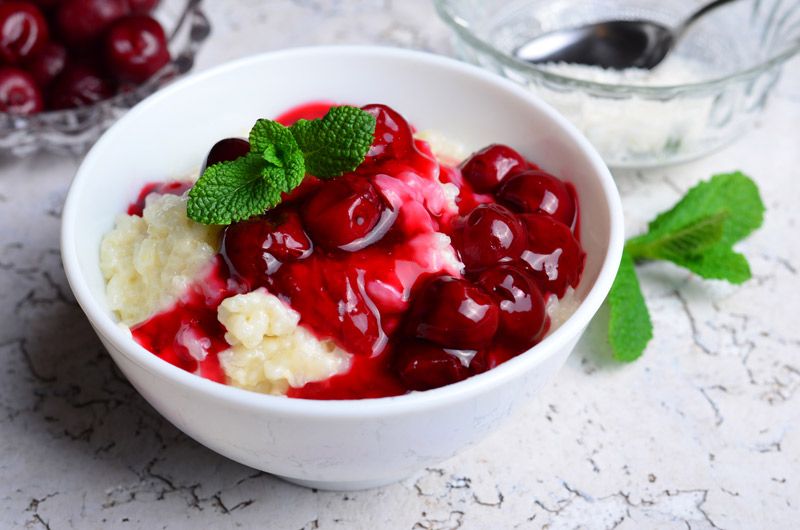 Btw: In Denmark most eat the (French sounding but very Danish) Risalamande instead of the heavier rice porridge as a finale to the Christmas dinner. It is a delicious dessert based on rice porridge, but mixed with whipped cream, vanilla, sugar and chopped almonds and eaten with warm cherry sauce.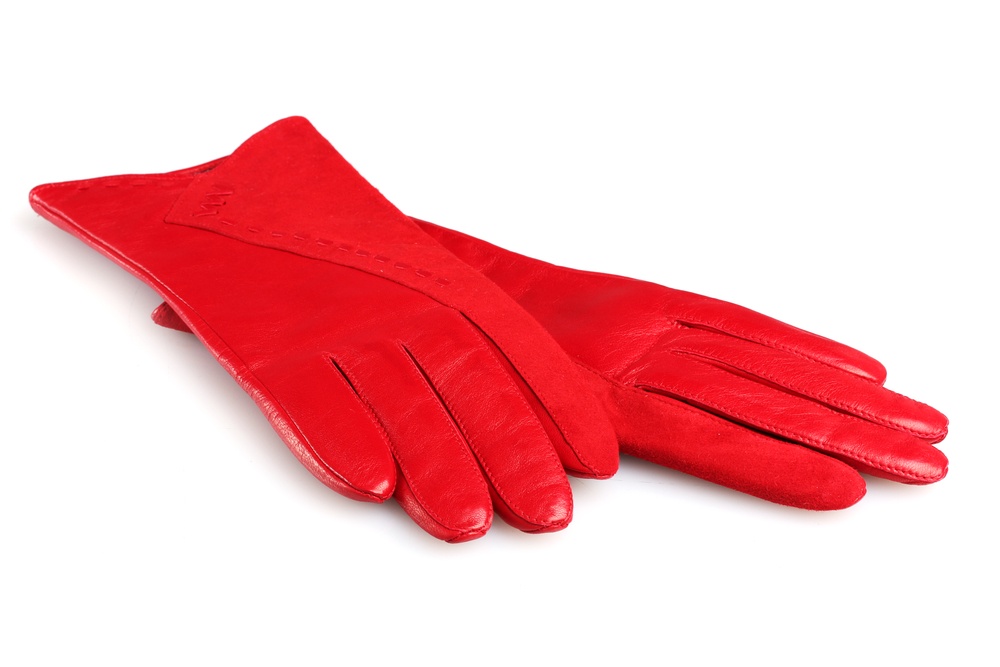 All you need is Gloves (gloves are all you need)
Buy her a pair of very nice gloves for Christmas and before wrapping them up, let the ring fall into the ring-finger part of the left one. When she unwraps them, ask her to try them on. She will find the ring and when she pulls it out, you get on your knee, tell her how much you love her and ask her to be your wife.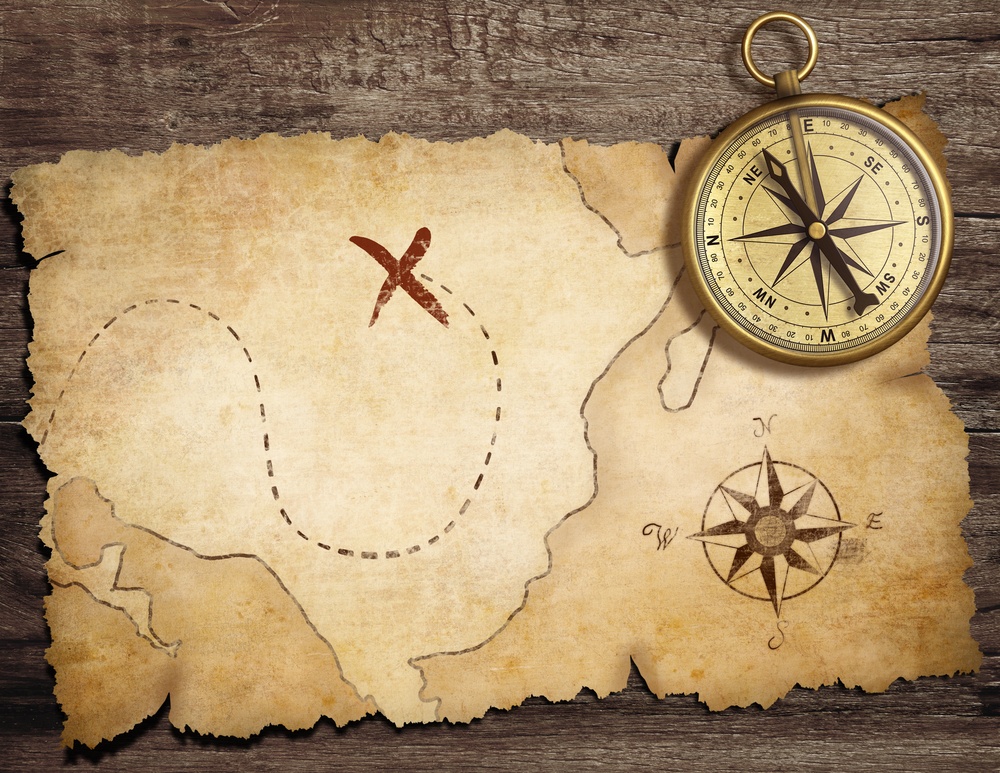 A Treasure Hunt
Send her on a wild chase to find the ring at the end of it. Each clue to the next location can be paired with describing something about her which you love. A treasure hunt can be done in a number of ways: The outside version provides an opportunity for having her go from one favorite spot to the other, reliving your mutual memories of it in the clue. End up on the best of them, get on your knee and ask her the question.
You can also do this inside and her have walk around the house hunting for the next clue. This one is less cold and also leaves you with the choice of doing it in privacy or perhaps on Christmas eve with the entire family being present.


Here are two real life examples:
Gift of the Year
This is one of the easiest way of leading up to asking her that all-important question and it can again be done in a few different ways:
The Babushka-method: Use a succession of boxes, one inside the other, to have her work all the way down to that small, tell-tale jewellery box – and then get on your knee when she opens it.
Give her a gift containing a key with a note saying "you hold the key to my heart". Then give her another gift: A locked box. When she opens it with the key, she will find the ring inside and you on your knee.
Give her many small, thoughtful gifts, which all are accompanied with a little note telling her how that gift relates to something about her which you love. Let the last one be the little box with the ring and… you know the drill.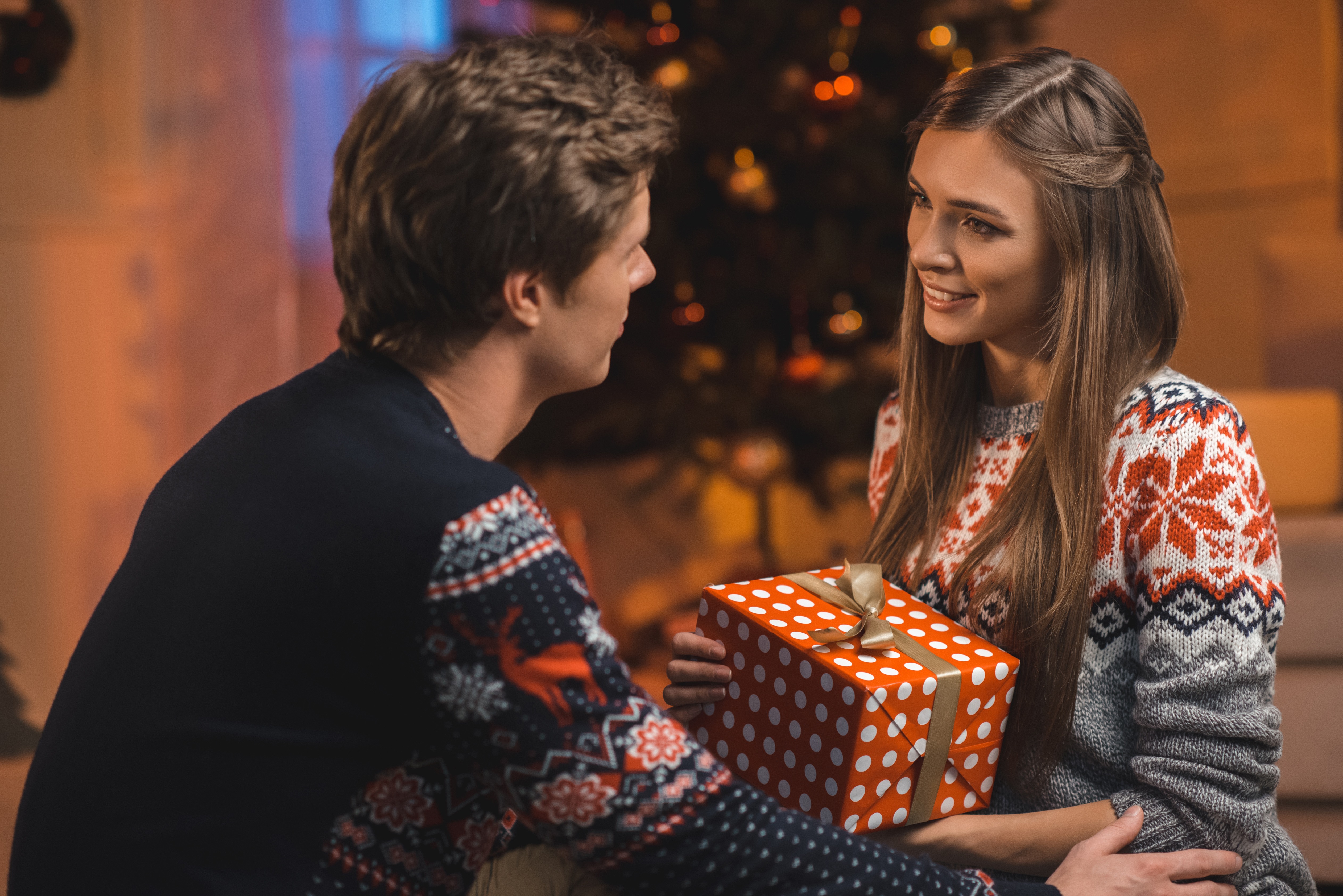 Want to propose but still in doubt about the ring? Then read our guide
How to choose the perfect engagement ring
Here are a few more real life Christmas proposals
Get friends and family in on it



A last tip: Write your proposal somewhere and surprise her


Propose with our most popular engagement ring

Hiding Heart is a very romantic solitaire which lets the light penetrate the gem through the cutout hearts of the setting. It comes in a number of different metals and gem sizes.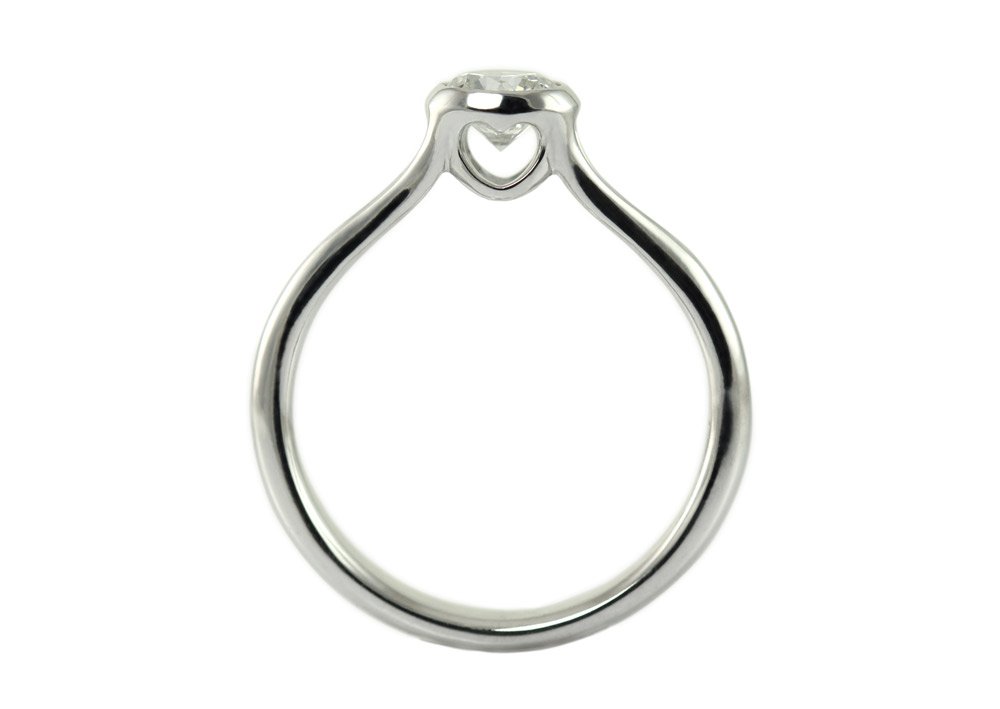 Tags:
Engagement ring
---
---