I have just had the most amazing wrapping ring made for me!
Karin created it exactly like I had envisioned it.
I love it and am looking forward to wearing it :-)
Have a bracelet in my mind, which Karin def. also is going to help me with ;-)

Love,
Annette W.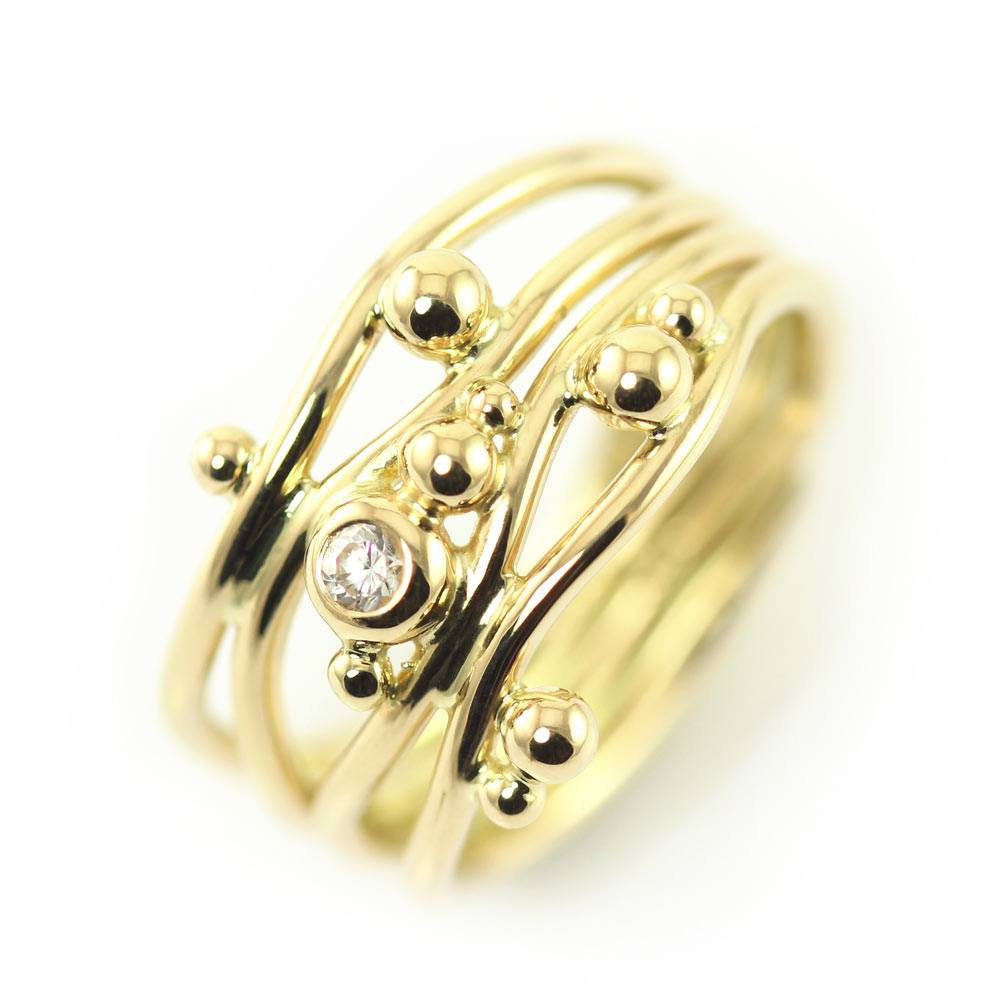 These are the most beautiful rings we've seen! They are absolutely perfect and we could not have asked for something more "us"! We are so happy that we got wedding rings which are unique and beautiful and we are incredibly grateful that you could conjure them up. What an artist you are. A thousand thanks for creating these for us. We will cherish them for the rest of our lives :-) Best, Lise & Vebjørn
Hi Karin

I have never seen such beautiful wedding rings. And they are so wonderfull to wear... THank you ever so much!
Love,
Annette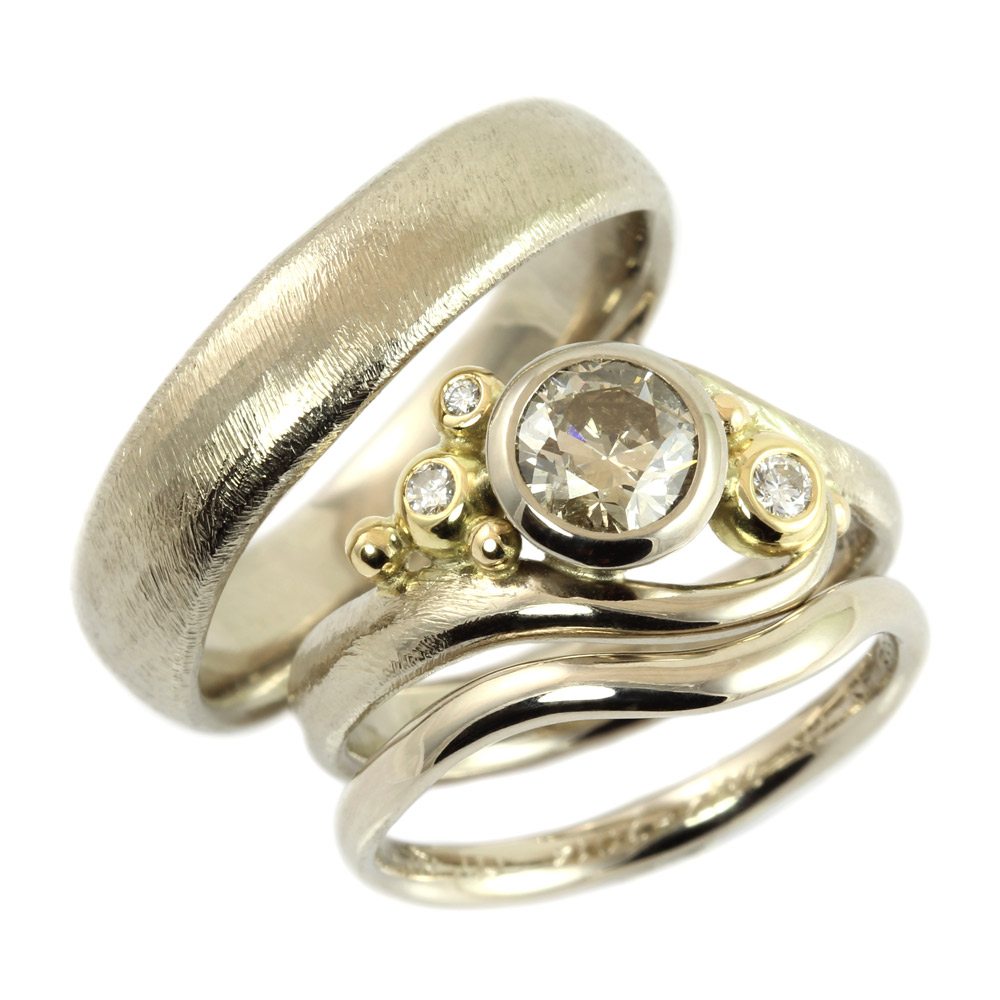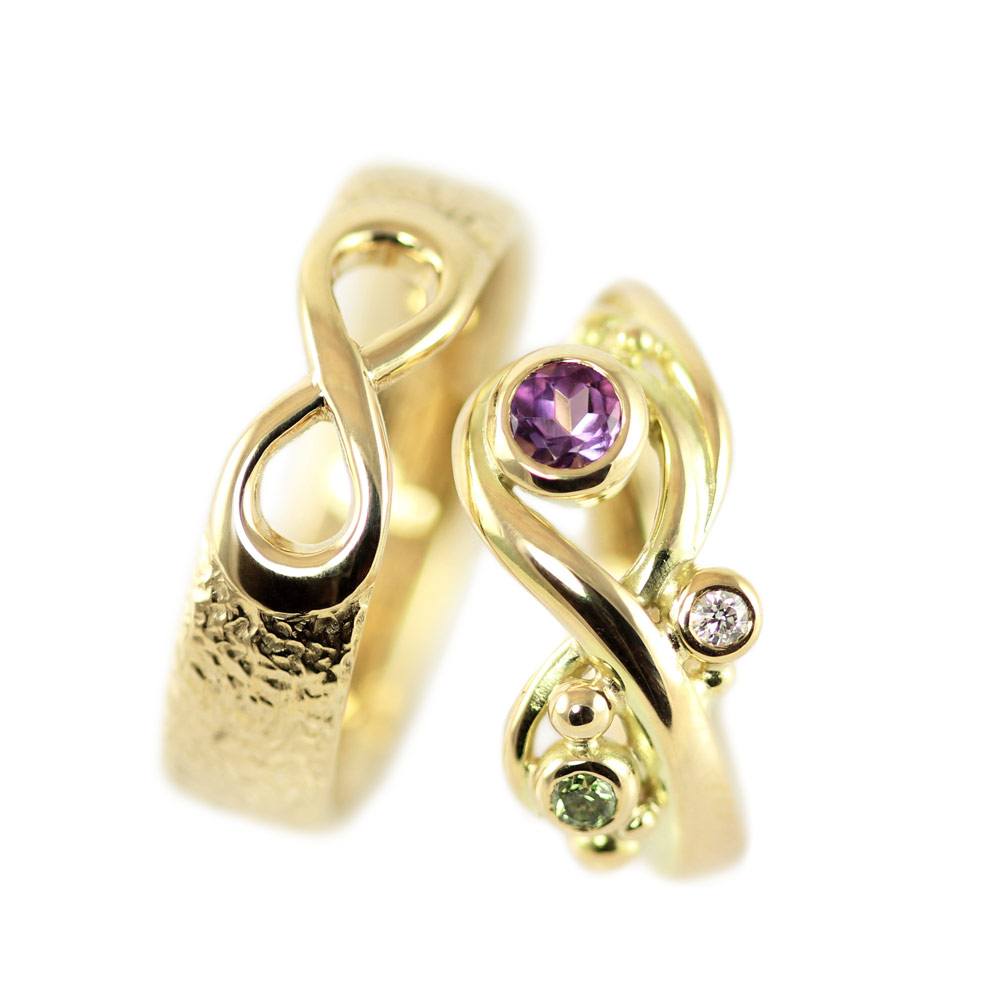 Dear Karin
A thousand times thanks for the beautiful rings.
They are even lovelier than we had imagined, in spite of having high expectations.
I, Anjalumena am happy and touched every time I look at my finger. It fits perfectly. Both rings are beautiful symbols of our love.
Once again thank you SO much for your time and care, we are both enchanted by your beautiful art and craft.

Love,
Anjalumea & MIkkel

I recently had an engagement/wedding ring made for my girlfriend (now fiancée) at Castens, and it was a great experience! Karin helped design the perfect ring by drawing out what I had in mind, and then patiently refined it until it was just right. She then went on to find the perfect sapphire specifically for it. The final product was even better than I was expecting, and my fiancée is very pleased with it.
I also found the price very reasonable for the quality of the materials and the amount of work that must go into hand making each piece.
Great service and product. Highly recommended.
Mark Gabriel

We have been through the shop in Holbergsgade quite a few times and every time has been a great experience. My Castens adventure started, when my sweet husband proposed to me with the most beautiful ring, created especially for me.
The "collection" has since been expanded with earrings, a necklace and finally our wedding rings. No matter which type of project or what budget we have provided, Karin received the task with equal eagerness. Her commitment and creativity in the design process is wonderfully unique. I have never been disappointed by a piece of Castens jewelry and I love how the product every time turns out personal and entirely unique. I would at any time give Castens my warmest recommendations.

Louise Halkjær-Knudsen