What is a wedding Set?


Which hand do you wear an engagement ring on? And which one for the wedding ring? Do you use the same? And if you have one on on each hand, then what to do if you love wearing a lot of rings
- then you run out of space!
Many questons arise when a person in serious love considers purchasing an engagement band and Wedding sets are the answer to the above mentioned predicament. Wedding sets, also known as "bridal sets" are at Castens created for the unique couple - featuring a beautiful engagement ring for her, supplemented by a narrow wedding band. The delicate wedding bands can be created as a companion for most engagement rings. Feel free to find inspiration amongst a selection of our handcrafted wedding sets here.

Wedding sets are widely used in especially the US and also UK. However, in Denmark, combining the engagement ring with the wedding ring like this is fairly new, which is the reason why wedding sets aren't part of the normal staple at Danish jewelers.
At Castens we have recognized the demand for asking your beloved for her hand – and subsequently marrying her - with just such a smart (and space-saving) solution. As always, our design differs from the mainstream and caters for couples who are truly unique. So far, we haven't created two identical wedding sets to date.
Our rings are often created in a soft and flowy style, which is very comfortable to wear as well as wonderfully unique - we haevn't created two absolutely identical sets yet!

Two Forever
Hiding Heart + Hooked on You together compose our first customizable wedding set Two Forever. The set is based on the romantic solitaire with the cutout hearts on the sides of the setting which comes in a variety of gold colors, surfaces and gems.
Read more about our most popular wedding set

Hooked on you for your own solitaire


Do you already own a solitaire, but would like a Hooked on You to complete it?
Read more about your options here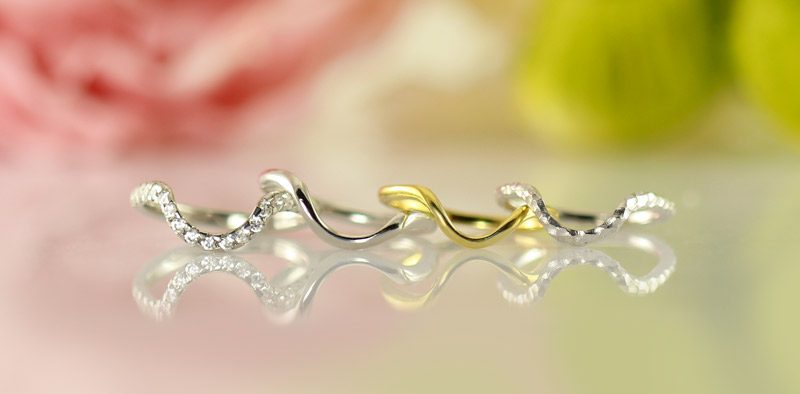 Complete Me

Like the Two Forever wedding set the Complete Me set is also part of our Customizable Program.
Read more about your many possibilities within this beautiful asymmetrical wedding set here.

If you feel inspired to have a unique set of rings created for the lady of your heart, please contact us in order to set up a design meeting
(which can take place either by mail, Skype or phone):