Have you decided that she is the one?
Then tell her – with all your heart!
The wedding set Two Forever combines the solitaire Hiding Heart and the ingenious wedding band Hooked on You into a charming and award winning design.

The Hiding Heart engagement ring is an unusual solitaire, which is showing off the stunning diamond, letting light pass through it and making it seem even larger than it is, while keeping it safe and comfortable for her to wear – and for you to be around.

This is achieved by combining the best of two classical gem settings: The airy, but uncomfortable and eventually somewhat unsafe prong setting and the sturdy, more smooth and comfortable cone setting which at times can make a gem appear darker than it is.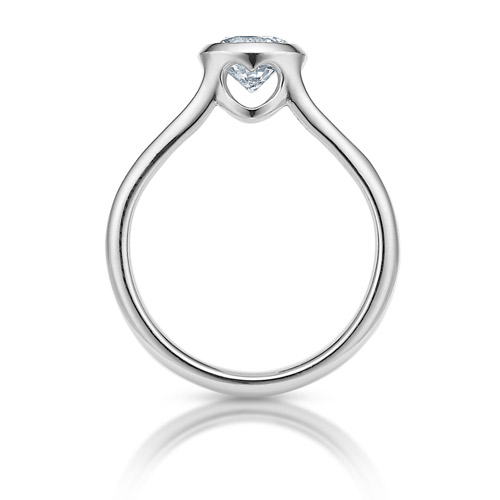 The solitaire comes in 14k white gold &18k yellow gold and a number of sizes.

We will of cause also create this ring for other dimensions.
We have for instance creatd this diamond solitaire for a 2 ct diamond!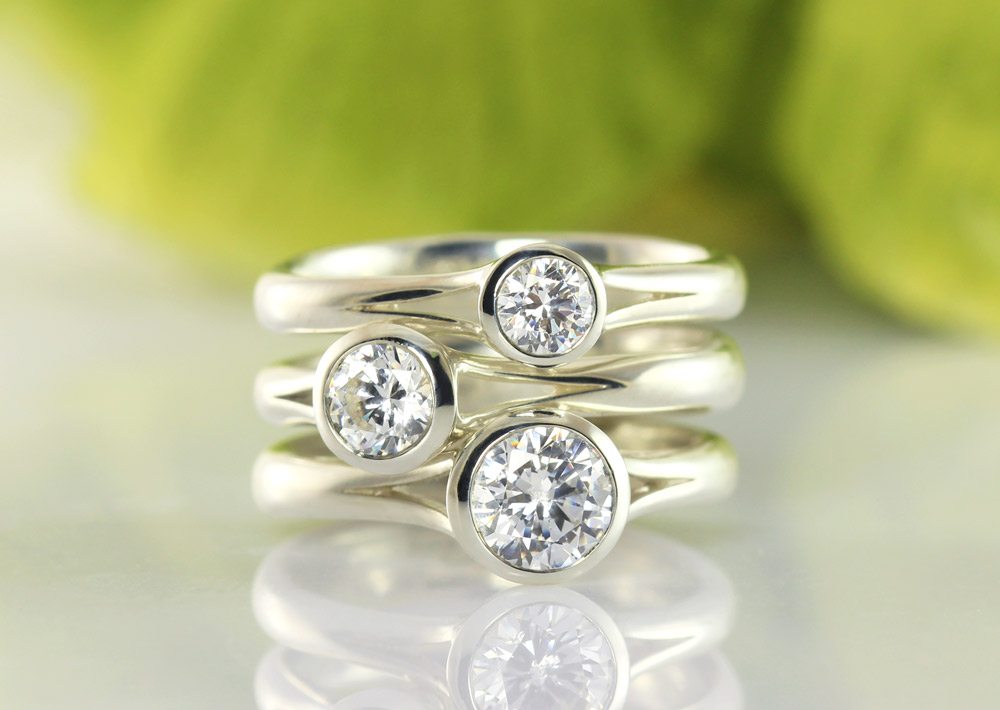 Numbered
Hiding Heart is individually numbered, which we carefully note down into your certificate. Additionally, the certificate features a blank page which enables you to tell future generations about this particular ring and the story behind.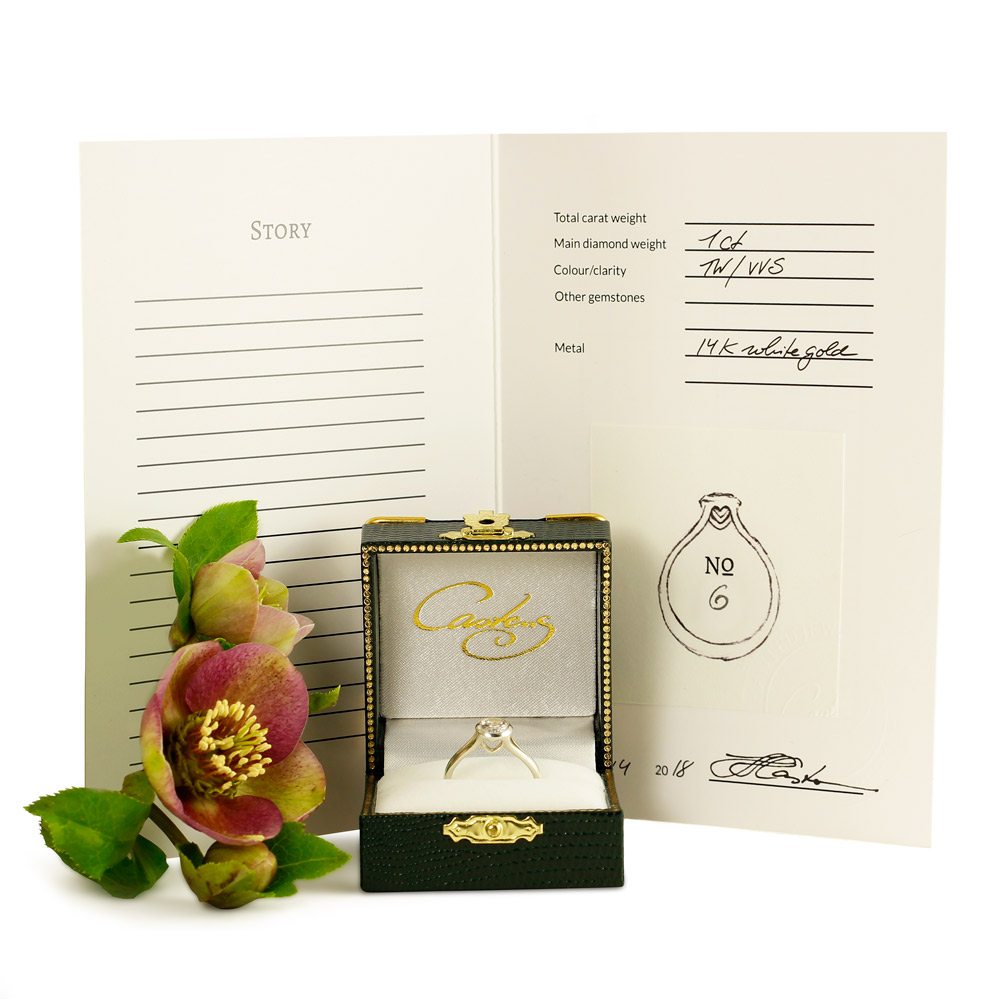 Have you found the love of your life and want to ask her something important?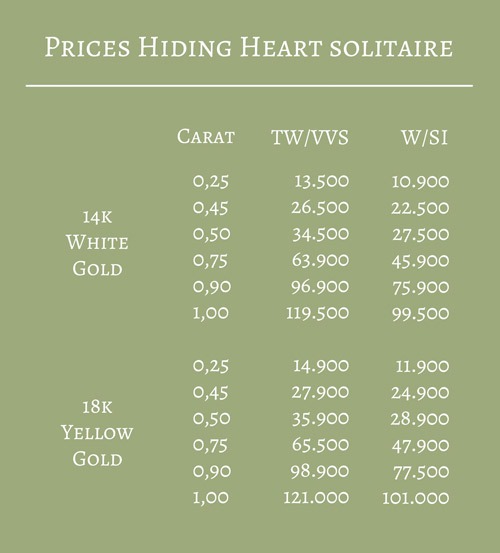 obs!
These prices are indicative as the diamonds we use in this ring are natural materials and therefore demonstrate slight differences – resulting in fluctuations of the price. This is why you are the one who decides which parameters are the most important to you before we embark on finding a matching diamond. Become wiser about your choices and diamonds in general here:
Hooked on You

Paired with the Hooked on You garder ring, the Hooked on You turns into a very comfortable and durable wedding set – without sacrificing the luxurious glitter from the diamonds. Hooked on you comes both in a simple, smooth version, a wider version which can be set with diamonds and a version that already has diamonds. The ring can hold up to 13 diamonds and you choose how many you want – and if you perhaps want more diamonds added later to celebrate life, we can always set more for you.

Hooked on You comes in a narrow, rounded version and with 15 x 0,03ct diamonds (a total of 0,45ct).


Gold medal winner
In spring 2018 the design "Two Forever" won a gold medal at the prestigious design competition A'Design Award.
- A recognition of the "unique and well thought-out design" which we are very proud of!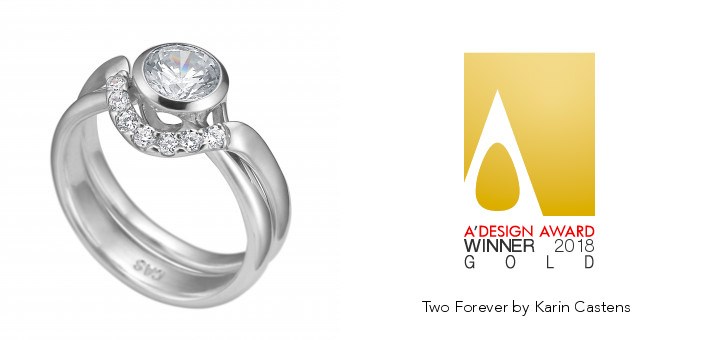 Of cause we also provide simple, matching wedding rings for him.
Read about how these very special rings were created in our blog article about the design of Two Forever.
Want to know more about diamonds before purchasing?
That is absolutely wise!