Wedding rings, Engagement rings, Wedding sets
Two Forever solitaire wedding rings
Classical solitaire wedding rings with a romantic twist: a cutout heart allows a peek to the cullet of the diamond. Used as a wedding set, the slender wedding ring, "Hooked on You" slips over and around the setting of the solitaire engagement ring and can be adorned with up to 13 small diamonds. Comes in 14k white gold and 18k yellow gold in 3 different diamond sizes. Read more about the various possibilities and prices here.
This set of 3 rings features a 0,5ct TW/VVS plus a wedding band with 7 diamonds.
Do you allready own a solitaire but would like a companion ring for it as a wedding ring? Read about the Hooked on You here
14k white gold, 0,5ct + ato. 0,26ct TW/VVS diamonds
Price: 58.800 DKK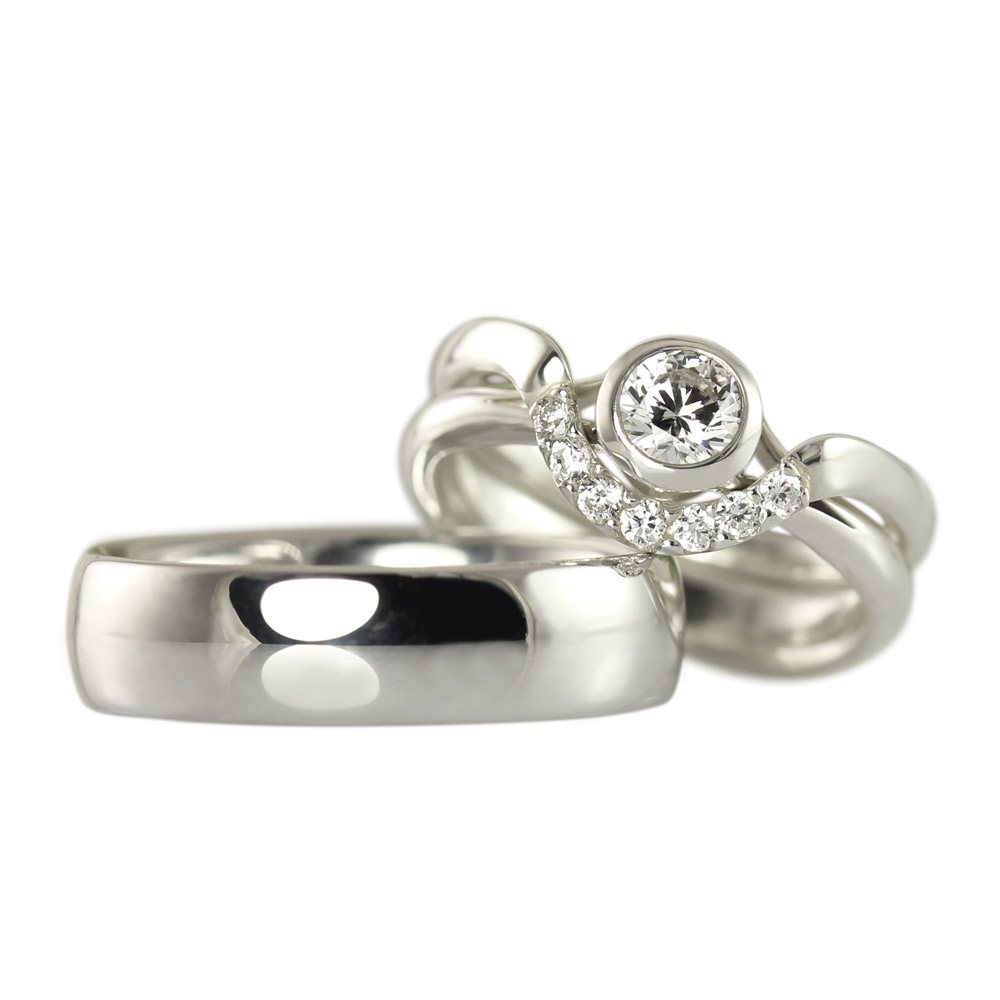 This pieces is a one of a kind
– a bespoke piece
made for a specific customer
If you would like something similar, please book a design meeting (we work both via e-mail and Skype) in order to have your very own custom made piece created.
Would you be interested in:
---