Wedding rings, Engagement rings, Wedding sets
White gold wedding rings of the Elves
A 1 carat champagne diamond is the focal point of this elven style wedding set. The slender arms of the ring cradle the gem, which is securely held in a closed setting and surrounded by yellow gold bubbles and diamonds. The slender and polished wedding band fits snugly up against the unusual engagement ring while his ring mirrors the bold surface of her engagement ring.
14k white gold, 18k yellow gold, 1ct champagne diamond & ato 0,17ct TW/VVS diamonds
Price: 73.900 DKK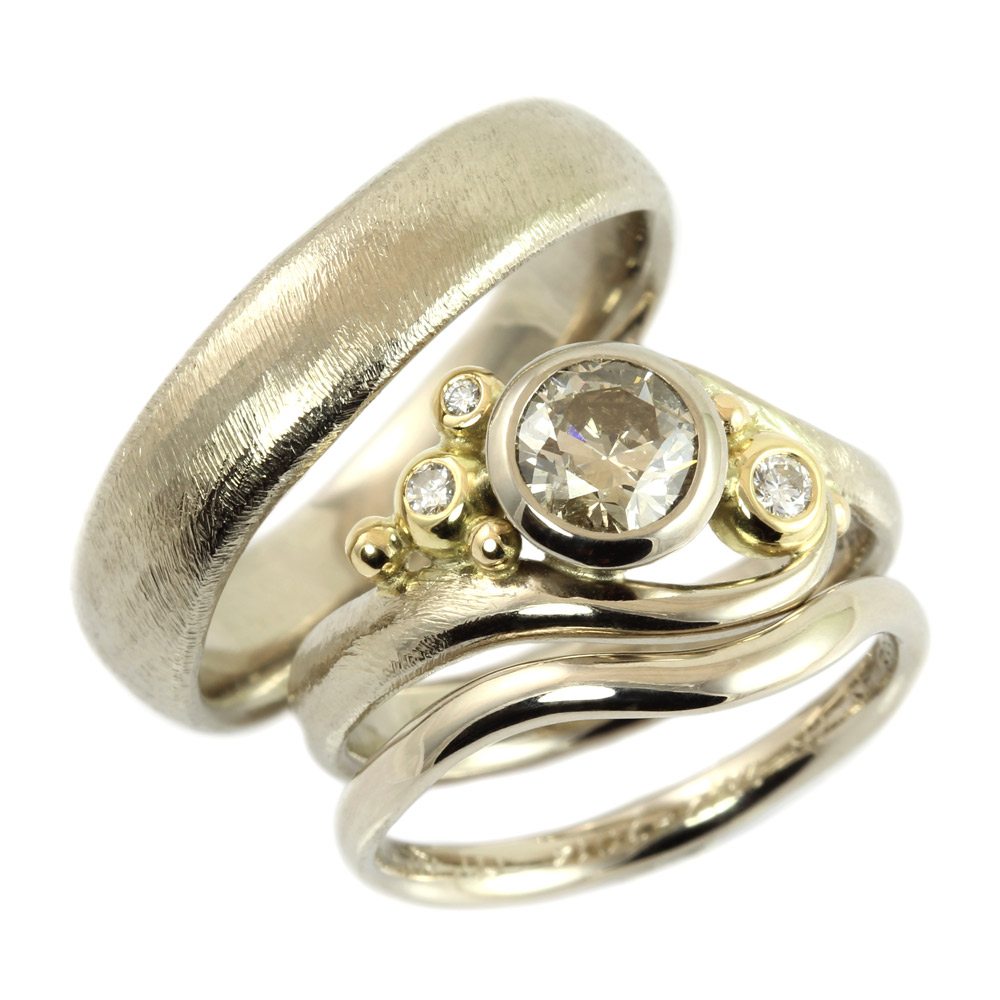 This pieces is a one of a kind
– a bespoke piece
made for a specific customer
If you would like something similar, please book a design meeting (we work both via e-mail and Skype) in order to have your very own custom made piece created.
Would you be interested in:
---