Wedding rings
Simple wedding rings with interesting surface
These are very simple wedding bands with personality due to the extra coarse surface. We create a lot of these very simple rings, which come in different dimensions, metals and surfaces. In these case, a delicate set (both 4 mm wide) with an extra coarse filed surface. A few small diamonds embedded into hers would look lovely too.
14k gold
Price: 13.180 DKK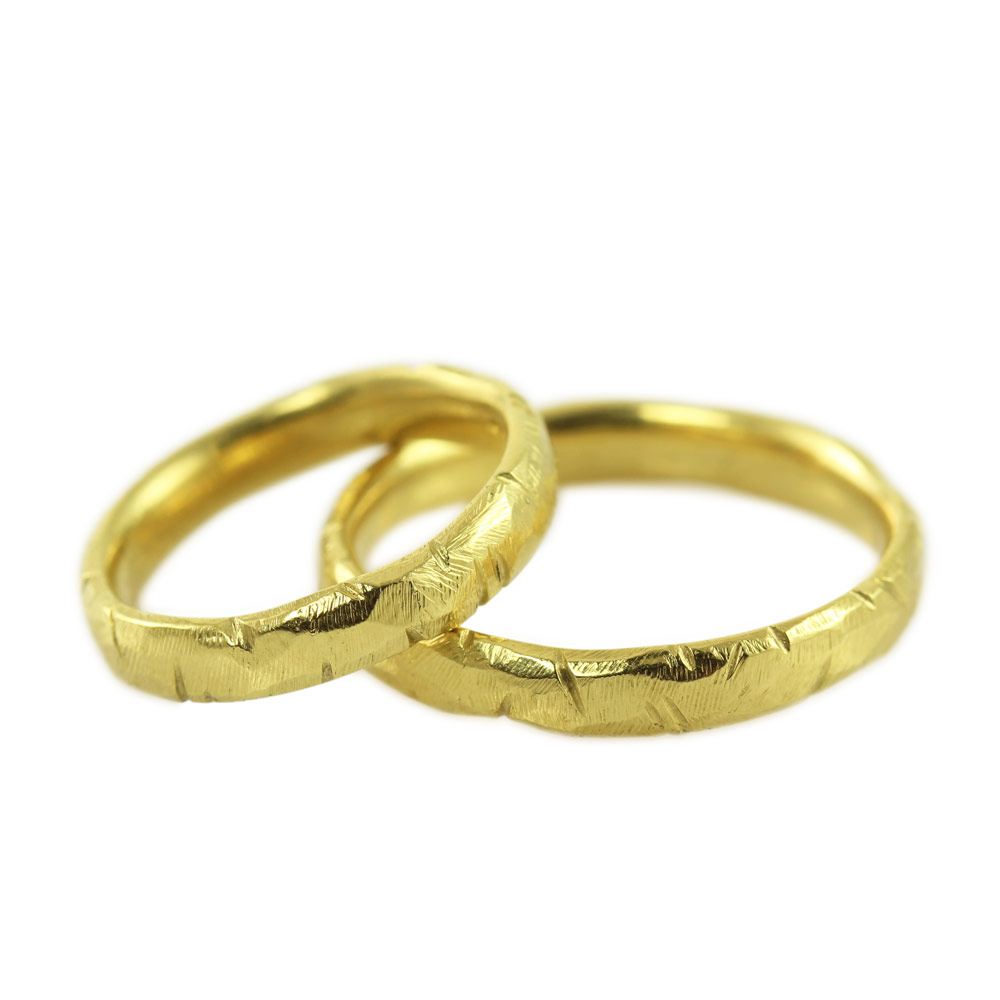 This pieces is a one of a kind
– a bespoke piece
made for a specific customer
If you would like something similar, please book a design meeting (we work both via e-mail and Skype) in order to have your very own custom made piece created.
Would you be interested in:
---