Wedding rings
Wedding rings with pink diamond
Yet another version of the gentle Embrace design, these wedding rings made of glowing 18k gold, feature a stunning deep pink diamond. The one small, white diamond symbolizes their first child and her ring is featuring another 2 bubbles, large enough to hold additional diamonds as more children join the family in the future.
18k gold,0,14 ct fancy pink & 0,03 ct TW/VVS diamond
Price: 18.900 DKK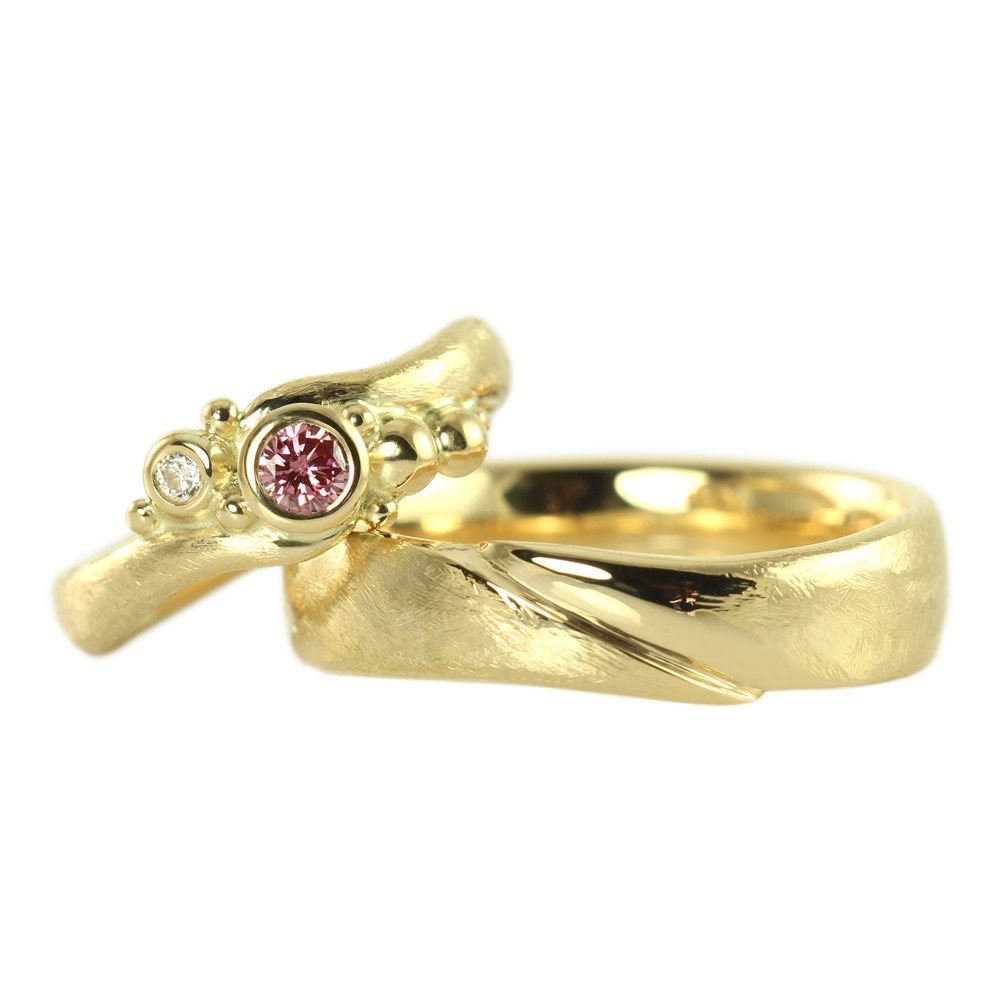 This pieces is a one of a kind
– a bespoke piece
made for a specific customer
If you would like something similar, please book a design meeting (we work both via e-mail and Skype) in order to have your very own custom made piece created.
Would you be interested in:
---