Wedding rings
Elegant Embrace wedding rings
Loving arms embrace the glittering diamond of this wedding ring. The rings are crafted of heavily structured white gold with accents of polished yellow gold – also his ring, which sports a curl mirroring hers. These comfortable rings are made for a couple who love the unusual and cherish knowing that their rings are unlike any others. Read the story about how this particular set of rings came to be here.
14k hvidguld, 18k gult guld & i alt 0,12ct TW/VVS diamanter
Price: 18.900 DKK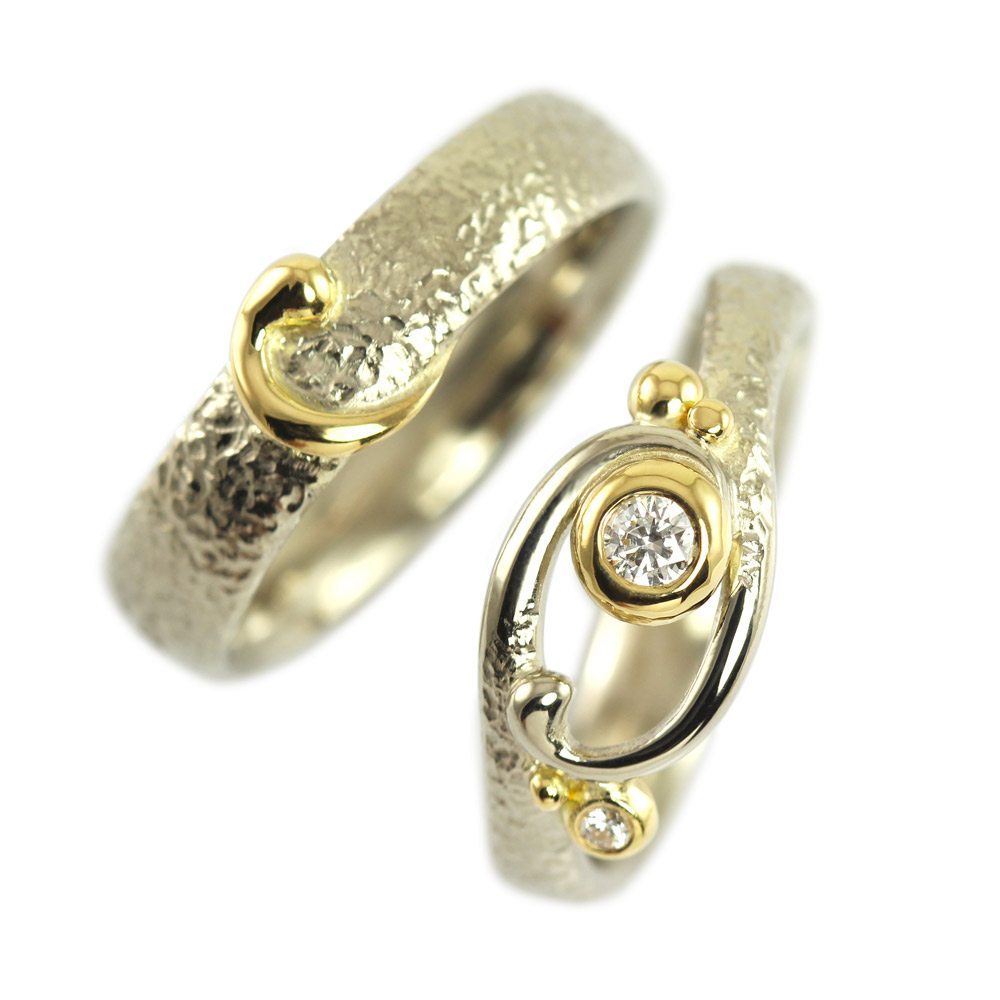 This pieces is a one of a kind
– a bespoke piece
made for a specific customer
If you would like something similar, please book a design meeting (we work both via e-mail and Skype) in order to have your very own custom made piece created.
Would you be interested in:
---