Asymmetrical wedding set with an old world art nouveau feel – created for unique individuals who want rings which are truly special

This wedding set consists of an engagement ring which embraces a large 5 mm gem and a small sidekick – a cheerleader. When matched with the slender wedding band with its own little cheerleader, the unique design of the engagement ring becomes balanced and creates an appealing and soft whole.
The basic cast of the Complete Me design is simple but has and asymmetrical twist to it. The look is based on the Embrace design, curving around the centre stone in a loving way. Resembling lovers arms around their soulmate.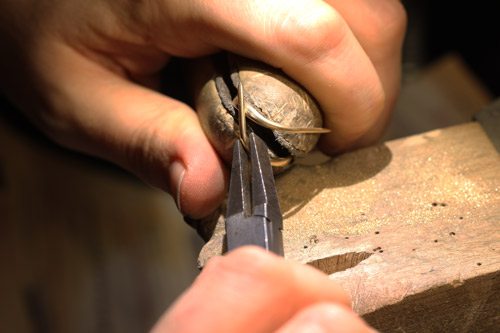 Like all things Castens, the very first rings of this collection were made by hand. Shaping and adjusting until just right. When the rings were just right, a mold was made in order to be able to replicate the design. That said, it is merely the basic shape which is predesigned, everything else, all the extra details, surfaces, gems and what not, is added according to your wishes – and all entirely done by hand in our workshop here in Copenhagen.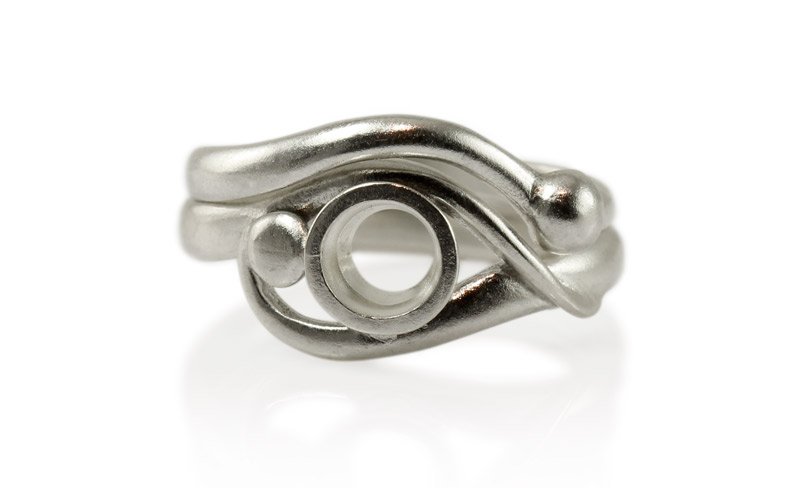 You decide what color gld the rings should be cast in, which surface they should have or wether you want to emphasise it with additional bubbles or other details, such as flowers of butterflies, or keep it sleek and elegantly simple.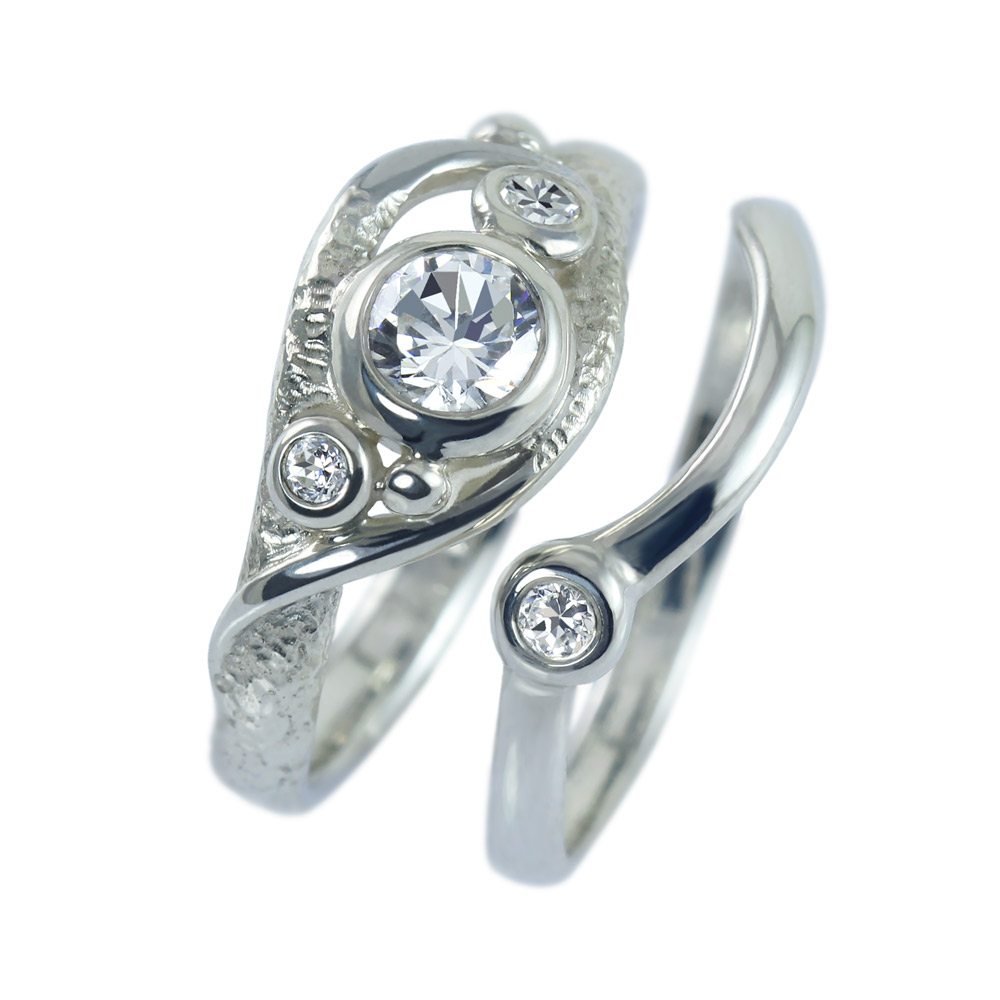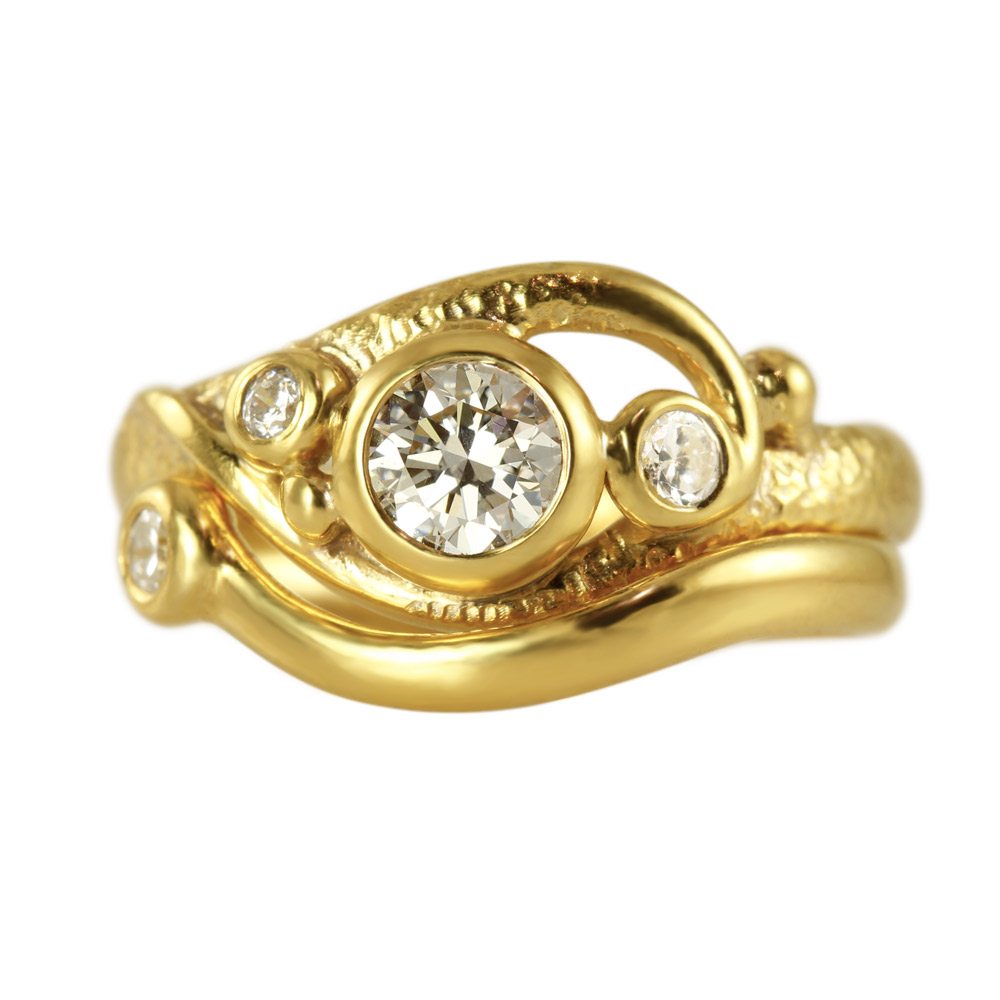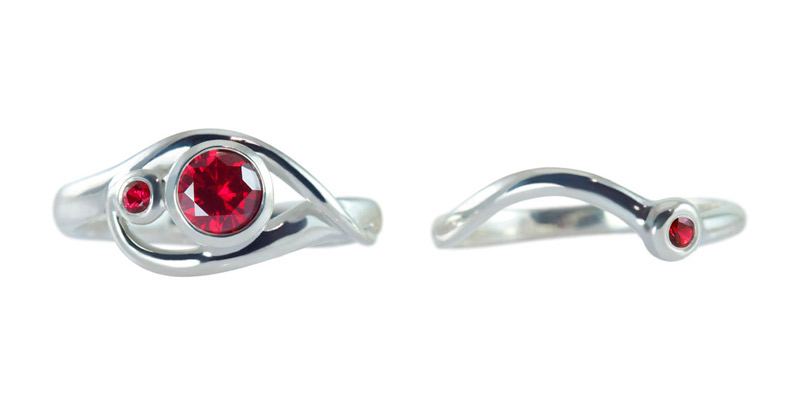 The above are just a few of the options and combinations available for costumizing your very own Complete Me rings.
We are ready to guide you all the way in making the perfect set to your special someone or for yourself. All from metal to gems and surface will be considered and you will get our outmost attention to ensure you walk away with rings you will appreciate for the rest of your life.



BTW!

The main ring has been created to hold a gem of an approximate size of 5 mm, which fits a 0,5 carat diamond. However, there is a rather large price difference between a 0,5ct and a 0,45ct (which isn't very much smaller) plus the various qualities. This means that a ring standard quality (W/SI) of 0,45ct costs 11.600 DKK less than a high end (TW/VVS) diamond of 0,5ct. Read more about diamonds here.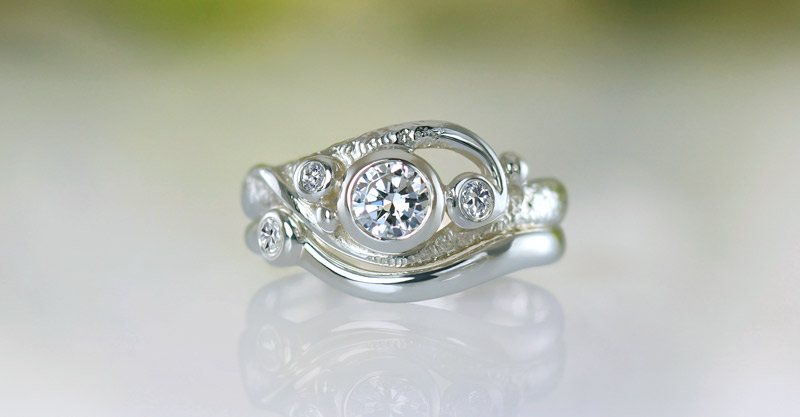 Metals


Yellow gold
White gold
Rose gold
Do you love the warm glow of yellow gold, the white crispness of rhodium plated white gold or the softness of natural white gold? Or perhaps even a combination? Mix and match to your hearts delight. Confused about the colour of white gold? Watch a video which explains it all here.
Gems


Diamonds
Rubies
Sapphires
We recommend the above choices. Choose any gem you like, but we recommend a durable gem which will last a lifetime. Both diamonds and sapphires come in a whole rainbow of colours! See a video about the durability of a gem here.
Surface
Polished
Textured
Filed
Matte
Changing the surface can change the look of a piece of jewellery substantially. The traditional and beautiful choice is polished – however, a textured surface can provide a contemporary feel and also create an interesting contrast if you choose to mix polished details with texture. You can also choose to let one ring have one texture and set the other apart with a different surface!
Details


Bubbles
Flowers
Butterflies
Some of the versions of the Complete me on this page have had a few bubbles – and more gems – added to them while others have been kept sleek and simple. However, why not add a small flower or a cheeky butterfly to the mix? Or just fill up completely the area around the main gem with bubbles?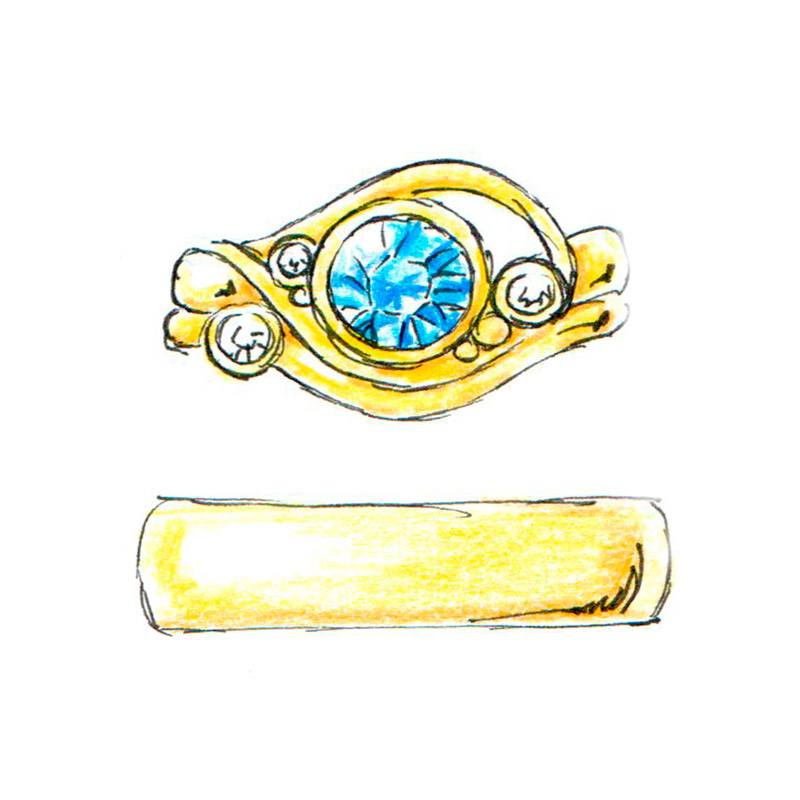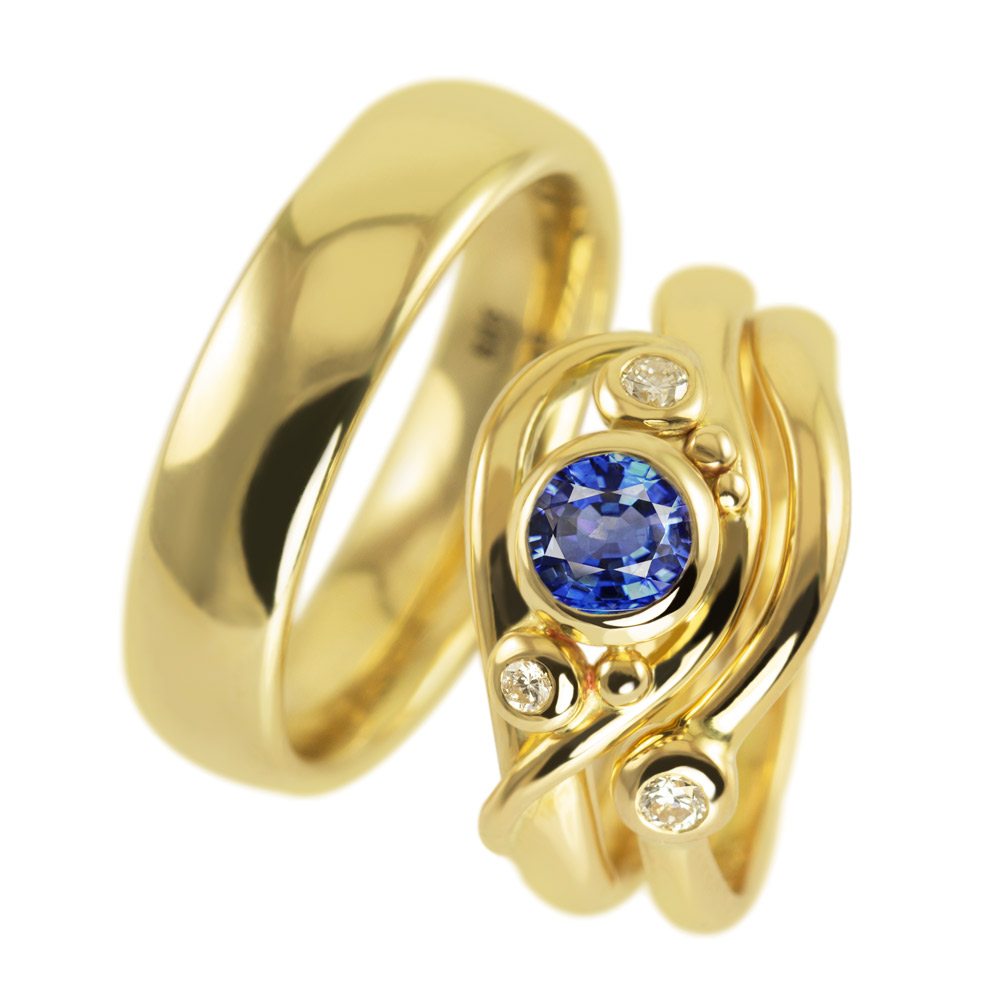 Your rings – your choice!