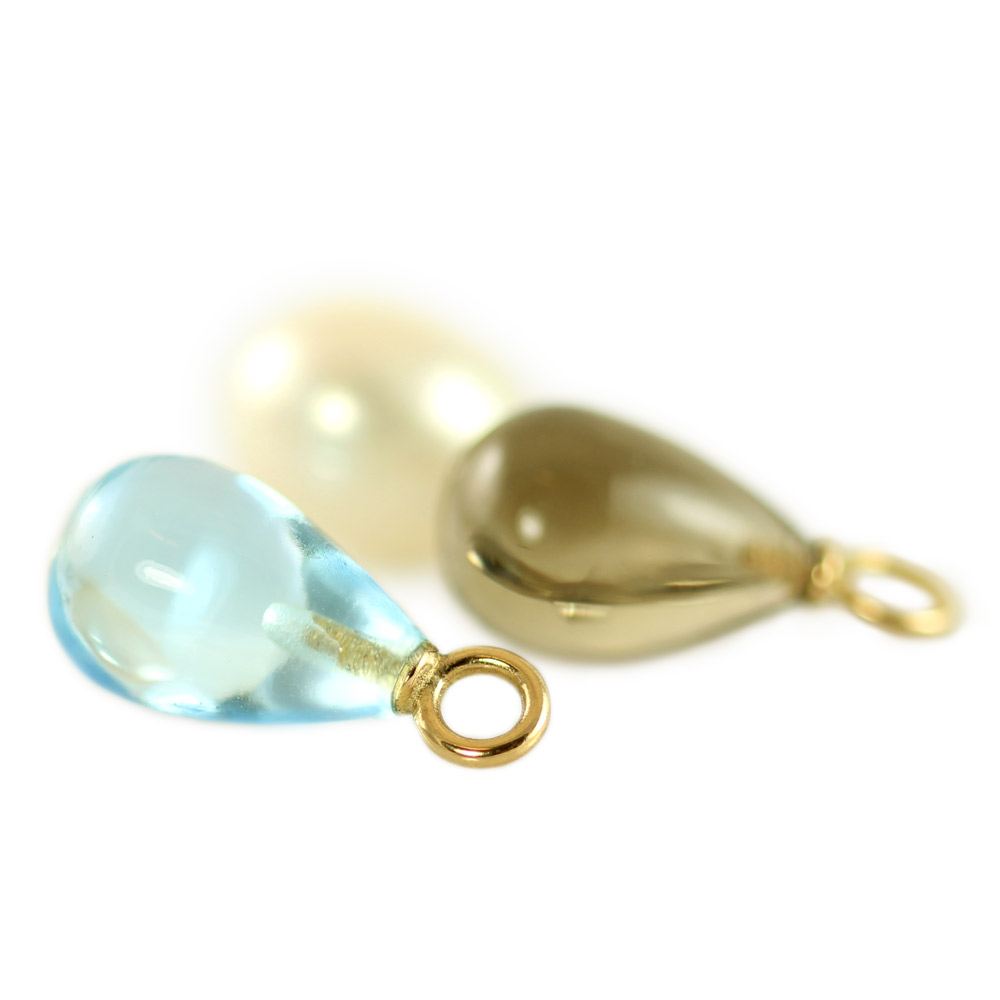 Earrings, Necklaces, Faun
Drop pendants for the FAUN collection
---
These precious drops turn the elegant FAUN jewellery into luxurious eveningwear. Choose between white freshwater pears, delicate smoky quartz, cheerful amethysts and blue topaz. More possibilities to come in future. Also looks pretty as a delicate solo-pendant in a simple chain. Comes with eyelets in silver, 14k white gold and 18k yellow gold.
Drops sold as singles. Put 2 into the basket if they are meant for earrings.
If you prefer these cute colourful drops as a single pendant you can choose a chain that fits right here: Chain necklaces
Please note:
Sometimes we have a finished version of this piece ready to be shipped. In that case it can be with you within 7-14 days depending on where you live. Please send an enquiry if you are in a hurry!
Silver & smokey quartz
Price: 450 DKK
Delivery time: 3 - 4 weeks
Perhaps you would also like
---