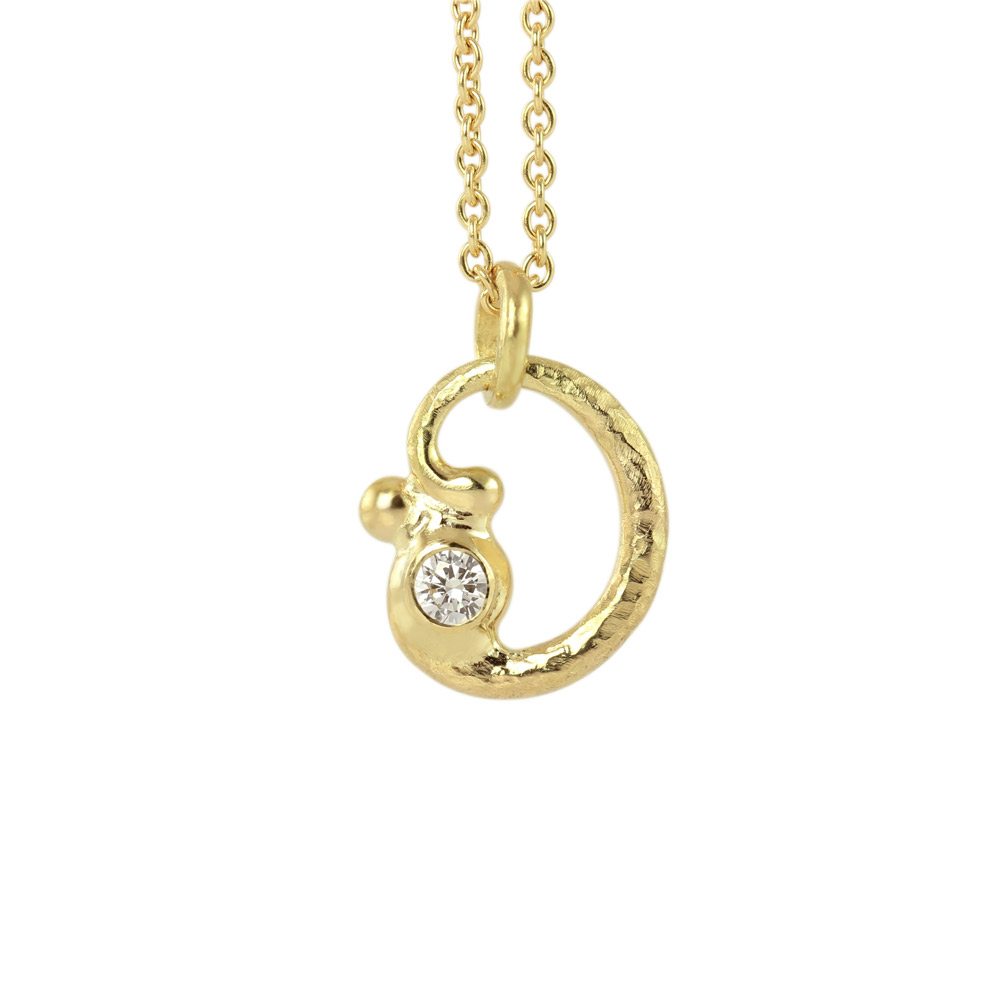 Necklaces, Rocaille
Elegant everyday-curl pendant
---
The small Rocaille pendant combines the poetic curl with playful bubbles, a contemporary coarse surface and a glittering diamond. Pretty on its own and very lovely with matching ear studs.
We set W/SI Diamonds in silver and TW/VVS Diamonds in gold
Need a chain necklace for your new Rocialle pendant? Please have a look at our selection: Chain necklaces
Please note:
Sometimes we have a finished version of this piece ready to be shipped. In that case it can be with you within 7-14 days depending on where you live. Please send an enquiry if you are in a hurry!
Silver, 18k gold or 14k white gold with 0,05ct diamond
Price: 4.600 DKK
Delivery time: 3 - 4 weeks
Perhaps you would also like
---