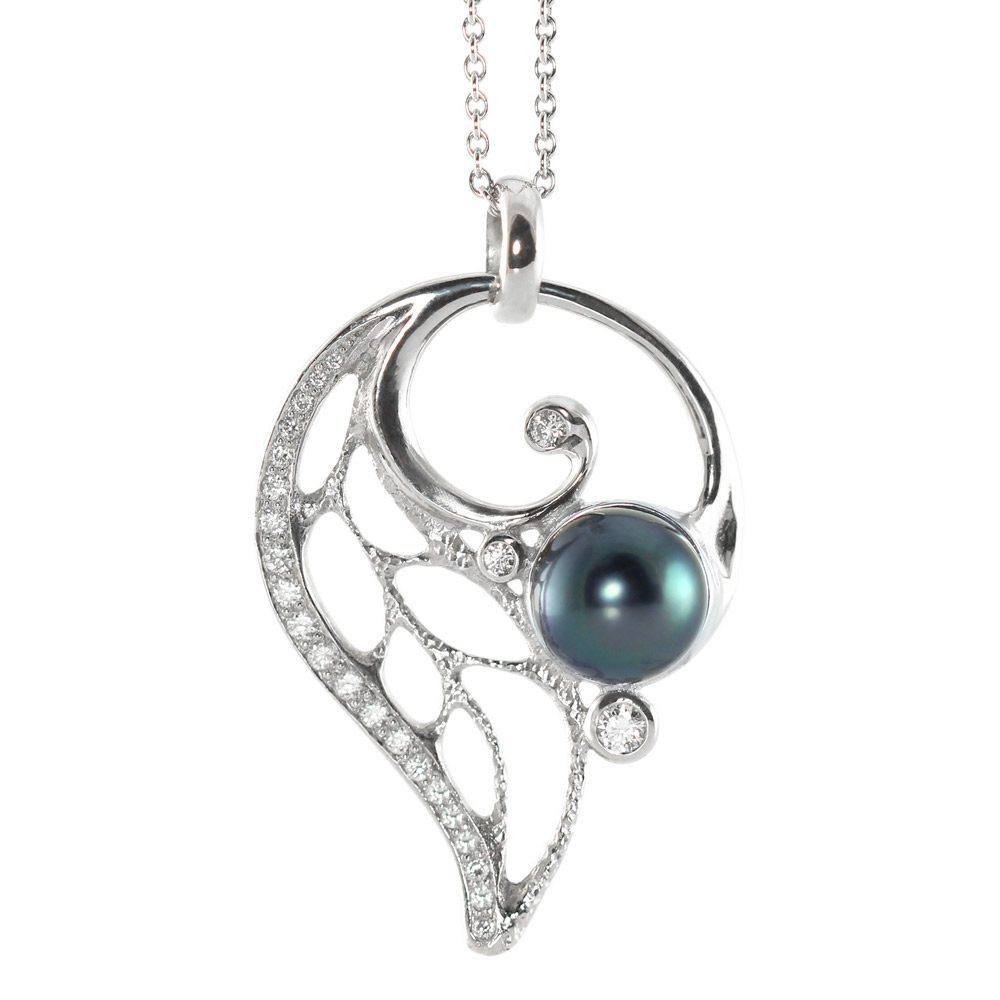 Necklaces, Adorabella
Luscious leaf - Lalique inspired necklace
---
White gold adorned by diamonds and contrasted with a dark Tahitian pearl – these are the materials of this pendant, which beautifully captures the mystique of the elfin forest. Also comes in silver with less diamonds.
We set W/SI Diamonds in silver and TW/VVS Diamonds in gold
Note

All our jewellery is handmade in the Copenhagen goldsmithy. The production time is 3-4 weeks.
Sometimes we have a finished piece of jewelry ready which can be shipped right away.
If you are in a hurry, please call us on +45 32 200 444 or send an email to design@castens.com to inquire if the piece of jewellery you want is available.
14k white gold, ato. 0,395 TW/VS diamonds & tahiti pearl
Price: 19.800 DKK
Perhaps you would also like
---