Wedding rings, Wedding sets
Alva – asymmetrical wedding set
Wedding set for the brave and romantic souls of the world. The sweeping curl frames the glittering center diamond while terminating in a smaller diamond. Another diamond set in the companion ring, completes the trio. His ring mirrors the overall style of hers with its gentle curve and the shared naturally rugged surface.
Alva is the baby sister of Avarelle, which features and even bolder curl and a larger center stone.
These wedding rings come with and without the small companion ring and it's also possible to order only her ring. Want another metal, a combination of white and yellow gold or perhaps a blue sapphire as a central gem? Write your wishes to us and let us create your unique take on this modern art nouveau wedding ring design.
18k gold, 0,5ct TW/VVS diamond & Ttl. 0,13ct TW/VVS diamonds
Price: 62.900 DKK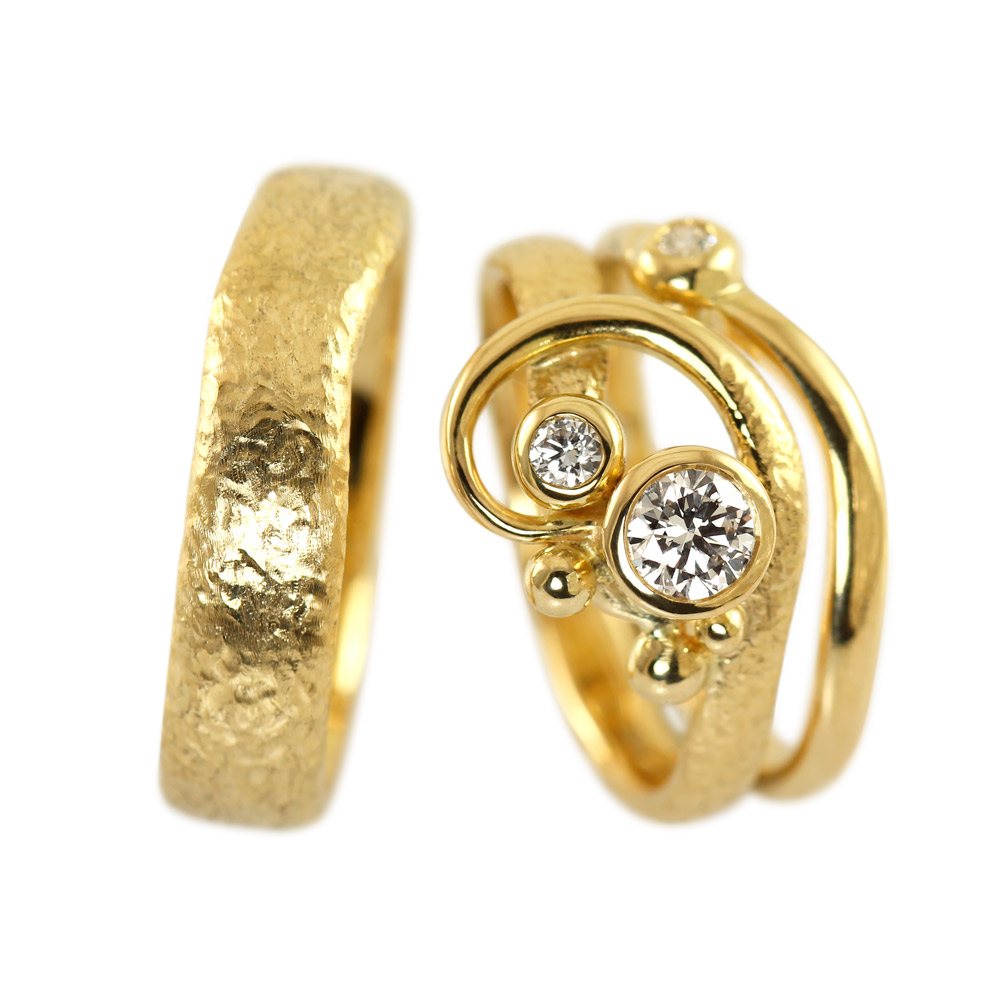 This pieces is a one of a kind
– a bespoke piece
made for a specific customer
If you would like something similar, please book a design meeting (we work both via e-mail and Skype) in order to have your very own custom made piece created.
Would you be interested in:
---