Rings, Engagement rings
Embrace – engagement ring with blue gem
Sumptuous Embrace ring of glowing gold which contrasts beautifully with the blue topaz and the white, sparkling diamonds. This is a gorgeous piece, perfect for the all-important question or as a loving gift for yourself.
18k gold, blue topaz & a total of 0,12ct TW/VVS diamonds
Price: 14.990 DKK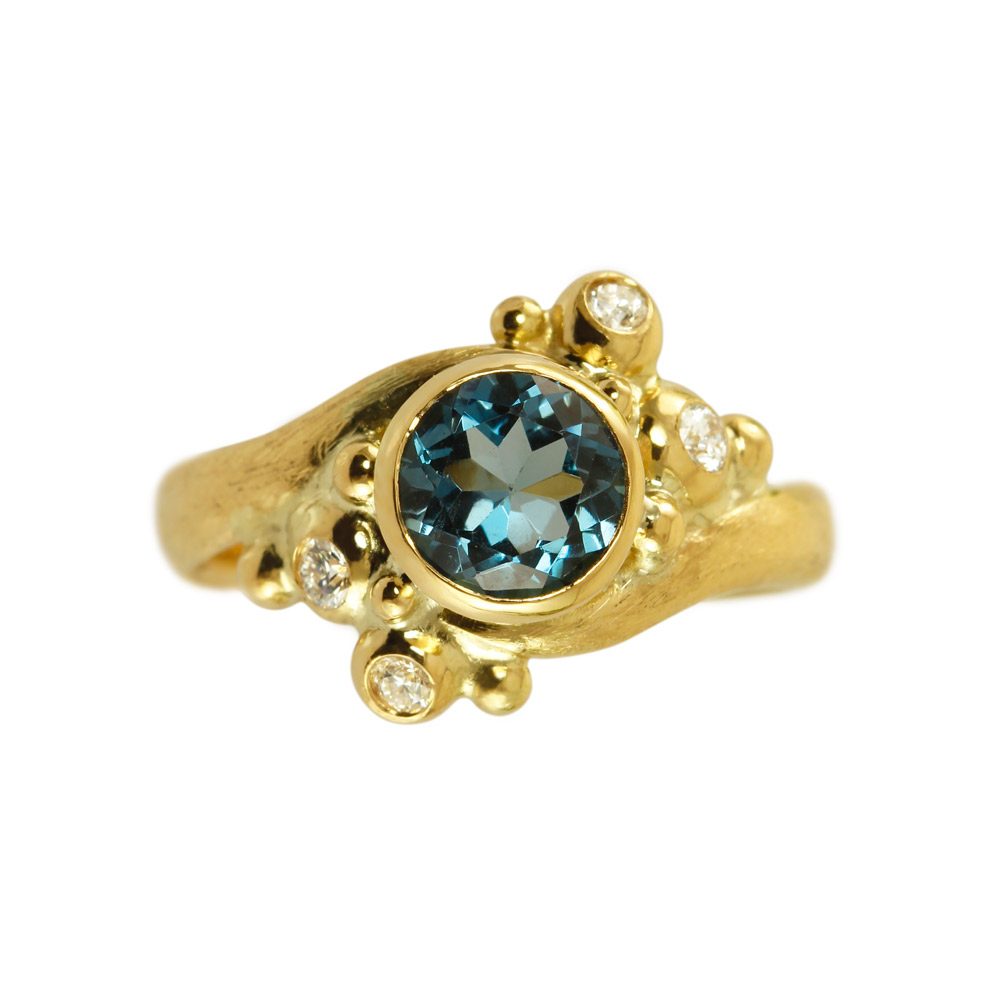 This pieces is a one of a kind
– a bespoke piece
made for a specific customer
If you would like something similar, please book a design meeting (we work both via e-mail and Skype) in order to have your very own custom made piece created.
Would you be interested in:
---