Tiaras
Art Nouveau silver hairpin with amethysts
Handmade hair clip designed for the individual customer. This bespoke version was created with gold bubbles and amethysts.
Silver, 18k gold & amethysts
Price: 4.900 DKK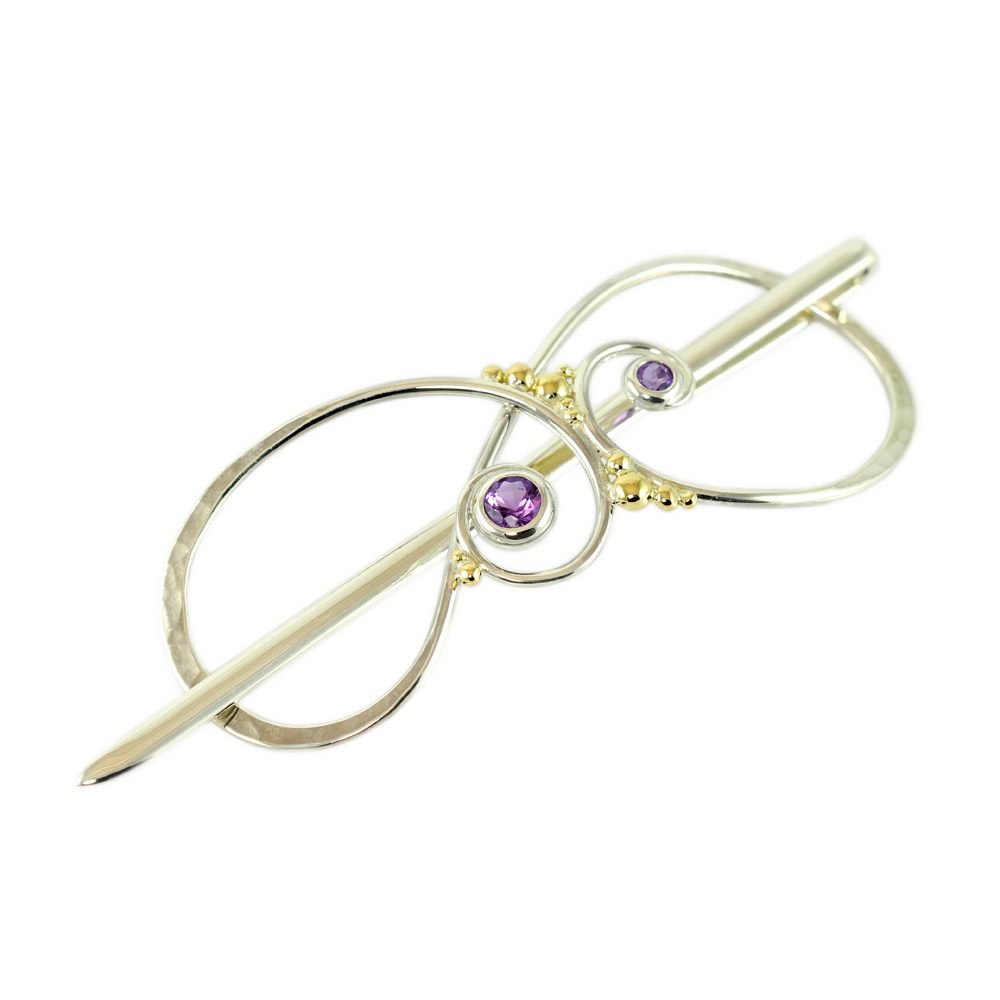 This pieces is a one of a kind
– a bespoke piece
made for a specific customer
If you would like something similar, please book a design meeting (we work both via e-mail and Skype) in order to have your very own custom made piece created.
Would you be interested in:
---