Wedding rings
Tolkien wedding rings
These wedding rings sport both the elegant grace of elven ornaments as well as the powerful masculinity of dwarven runes. Cut out of highly polished white gold and backed with structured yellow gold, these rings are very 3-dimensional and look different from every angle. While his is made only of the two sorts of gold, her ring also features a tiny and passionately red ruby. The front ornaments of her ring can mentally be bent together to shape a heart, while the runes of his ring hold a secret message of love.
14k hvidguld, 18k gult guld & 0,02 ct rubin
Price: 19.500 DKK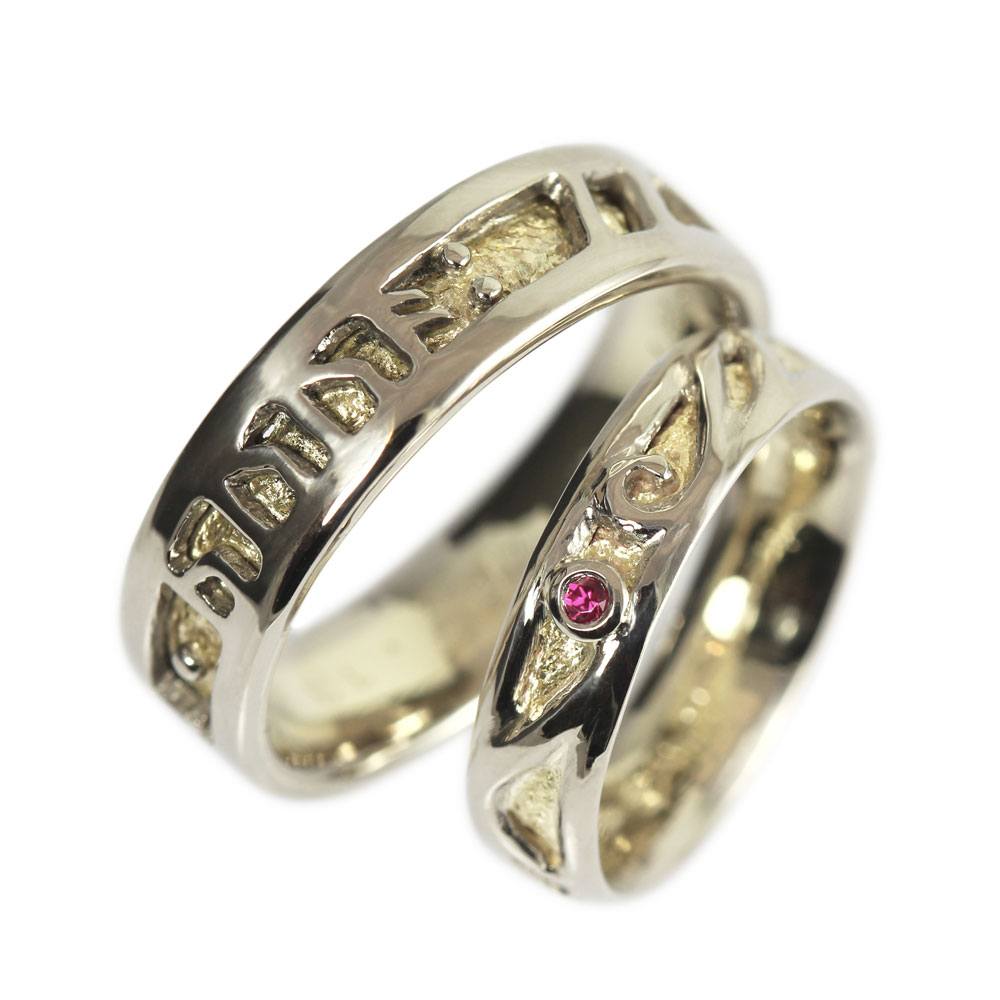 This pieces is a one of a kind
– a bespoke piece
made for a specific customer
If you would like something similar, please book a design meeting (we work both via e-mail and Skype) in order to have your very own custom made piece created.
Would you be interested in:
---