Wedding rings
Nanaya - Airy Heart wedding rings
A heart is such an obvious symbol of love. But this one is hiding in plain sight – do you see it? His ring is repeating the lower part of her heart - in itself just an arrow-shaped ornamentation, but together with hers, all makes sense. What lovely symbolic details on several levels!
18k gold & 0,15 ct TW/VVS diamond
Price: 28.000 DKK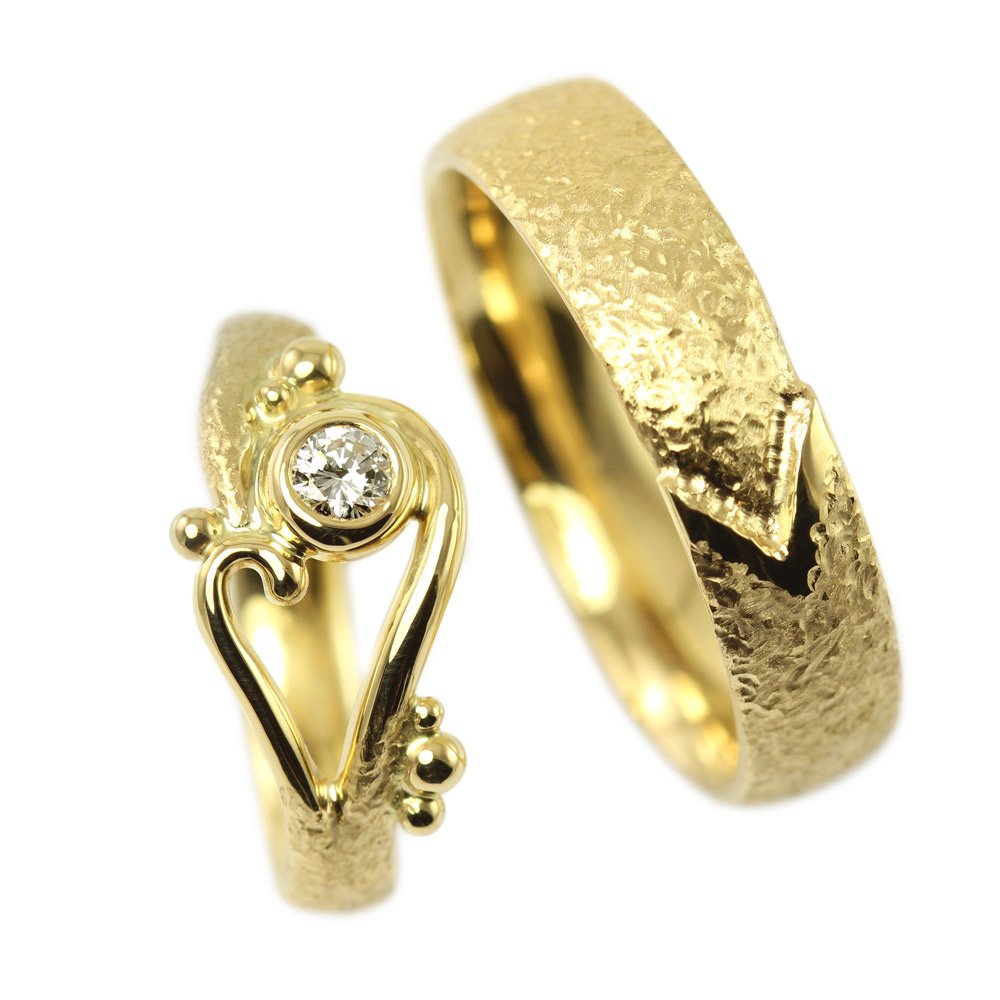 This pieces is a one of a kind
– a bespoke piece
made for a specific customer
If you would like something similar, please book a design meeting (we work both via e-mail and Skype) in order to have your very own custom made piece created.
Would you be interested in:
---