Wedding rings
Rippling waves wedding rings
Smooth waves ripple across the surface of these yellow gold wedding rings. Every detail has been hand carved and follow the circle, never the same, always varying. Her ring has a tiny diamond embedded and put right together, the two rings shape a heart.
18k gold & 0,01 ct TW/VVS diamond
Price: 23.600 DKK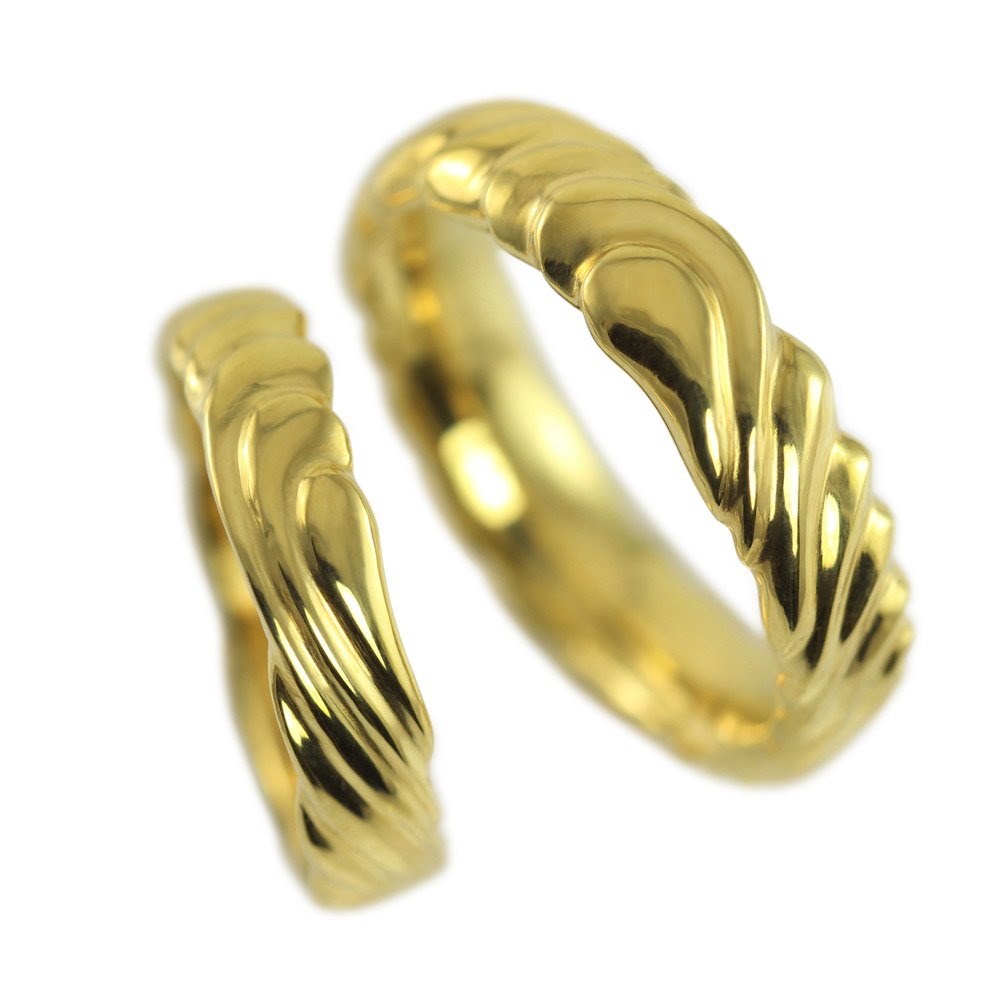 This pieces is a one of a kind
– a bespoke piece
made for a specific customer
If you would like something similar, please book a design meeting (we work both via e-mail and Skype) in order to have your very own custom made piece created.
Would you be interested in:
---