Wedding rings
The Discrete Heart
Weddings are all about love – and so the heart is an obvious decorative choice for these rings. But it doesn't have to be glaringly obvious. Her ring is ornamental and beautiful – and seen from just the right angle it reveals a heart cradling a stunning green diamond. His ring holds the slightest reference to just a part of her heart mirroring the design discretely. The textured surface provides a low key backdrop for the highly polished areas, which set off the details of the rings.
18k gold & 0,16ct green diamond
Price: 26.800 DKK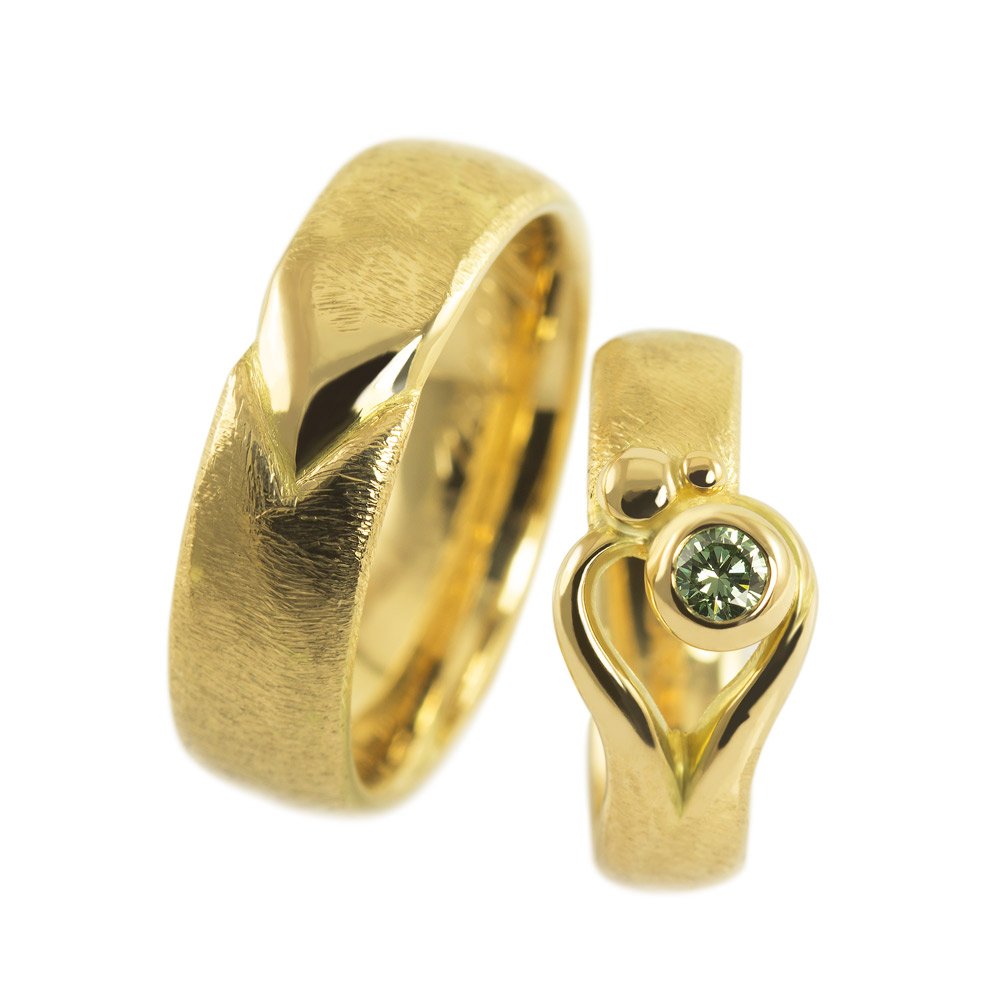 This pieces is a one of a kind
– a bespoke piece
made for a specific customer
If you would like something similar, please book a design meeting (we work both via e-mail and Skype) in order to have your very own custom made piece created.
Would you be interested in:
---