Wedding rings
Wide wedding rings with diamond star dust
These wedding rings are made for grand couple – physical or otherwise. The wide, sumptuous bands have been treated to a matte surface which makes the gold glow and hers has an entire starry night embedded. More diamonds can be added as the couple has reason to celebrate. Comes in many dimansions. Here her ring measures 8 mm wide and 2 mm thick, while his is 9 mm wide and 3 mm thick.
18k gold & 0,20ct TW/VVS diamonds
Price: 31.730 DKK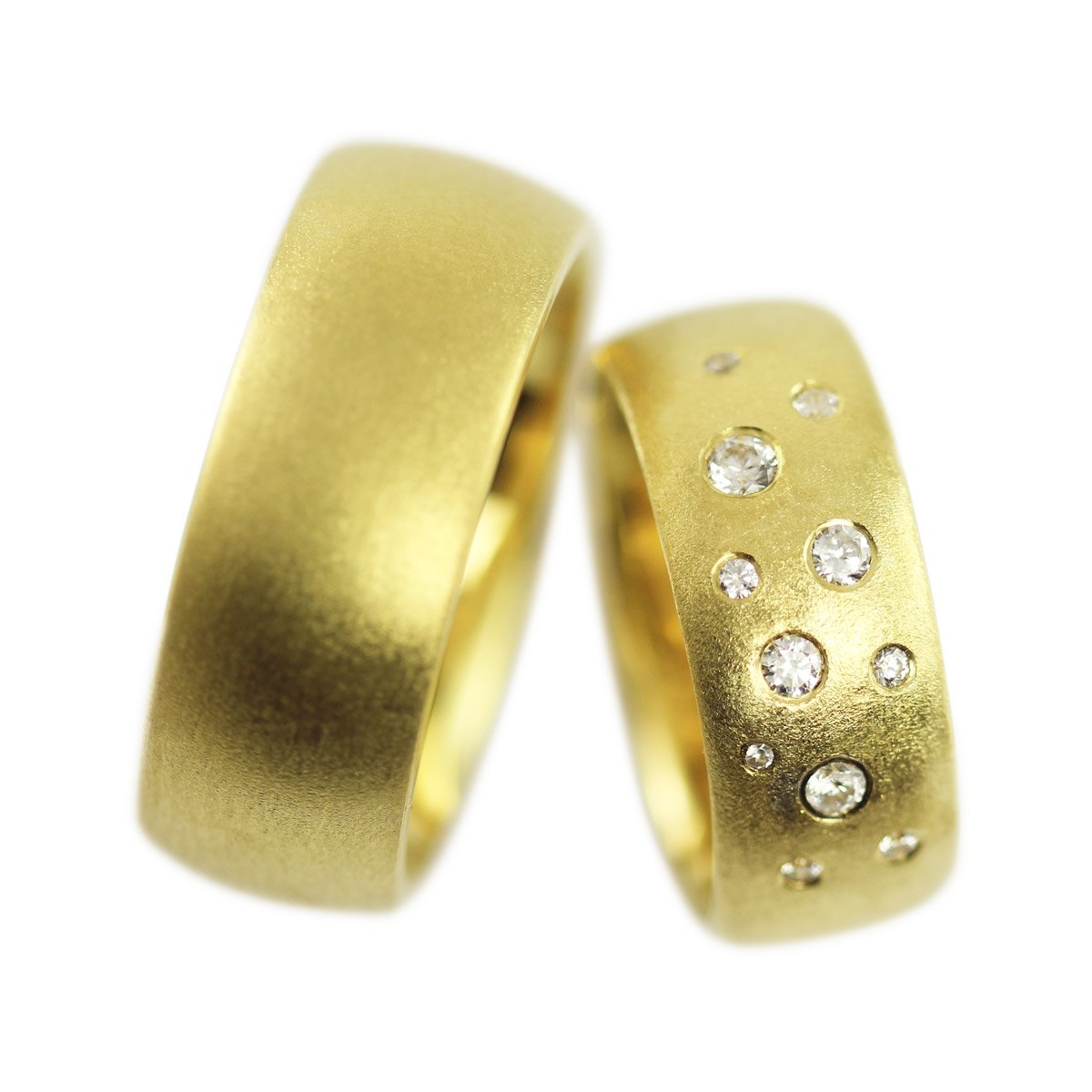 This pieces is a one of a kind
– a bespoke piece
made for a specific customer
If you would like something similar, please book a design meeting (we work both via e-mail and Skype) in order to have your very own custom made piece created.
Would you be interested in:
---