Rings
Amor – romantic heart ring
Yes, you can be both romantic and girly AND cool and contemporary at the same time. This one of a kind ring from the AMOR series boasts a hot pink cabochon cut tourmaline heart nestled within the flattering V-shape of the ring. A structured surface provides a bit of edge while the bubbles and diamonds bring it all together.
Price: 11.500 DKK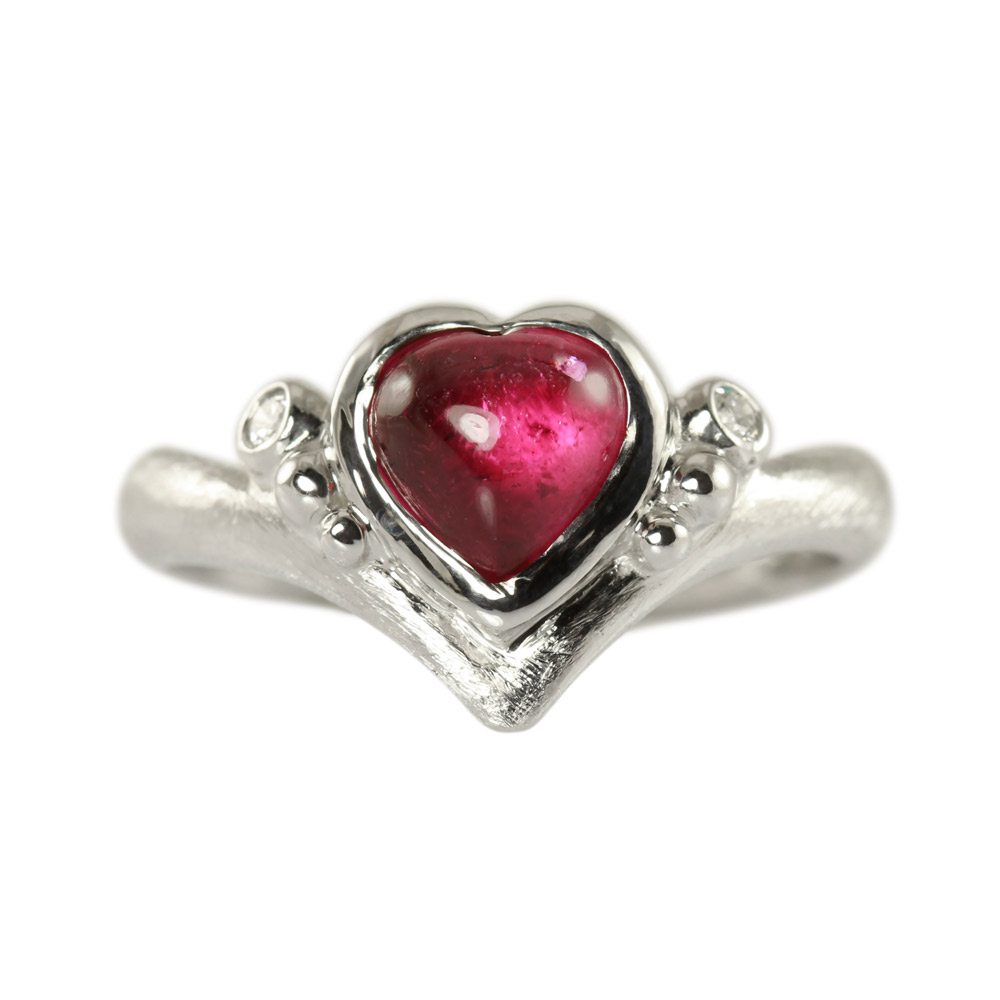 This pieces is a one of a kind
– a bespoke piece
made for a specific customer
If you would like something similar, please book a design meeting (we work both via e-mail and Skype) in order to have your very own custom made piece created.
Would you be interested in:
---