Rings, Engagement rings
Gold ring with rose cut diamonds
Embrace-ring of gold with romantic rose cut diamonds, surrounded by cheerfull bubbles. The rose cut is the old-fashioned way of cutting stones - before the diamond cut became "come il faut" and it provides a unique "old world" look. Created as an engagement ring.
Please note: The price is an estimation due to the varying thickness of rose cut diamonds.
14k gold & ato. appr. 0,47ct W/VS diamonds
Price: 16.900 DKK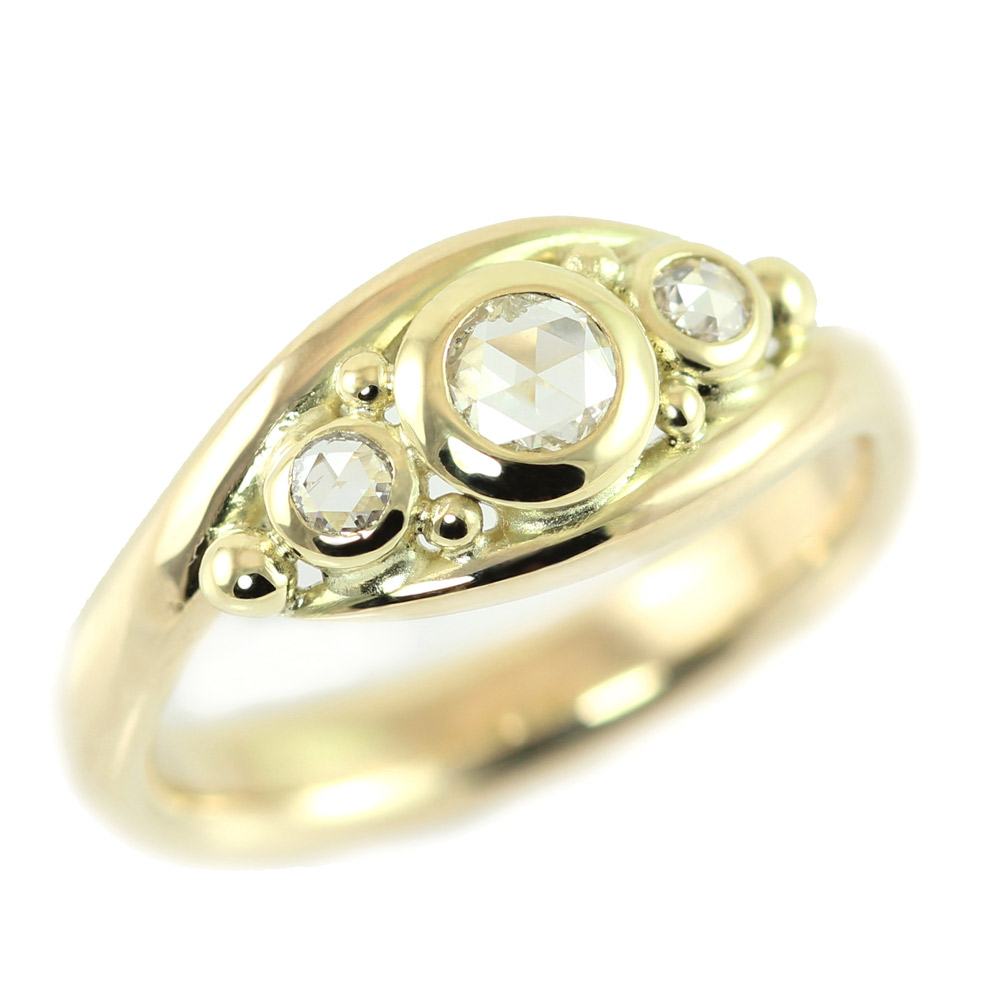 This pieces is a one of a kind
– a bespoke piece
made for a specific customer
If you would like something similar, please book a design meeting (we work both via e-mail and Skype) in order to have your very own custom made piece created.
Would you be interested in:
---