Wedding rings, Engagement rings, Wedding sets
Curved bridal set with champagne diamond
The curve of these wedding rings rests snugly between the fingers. On the first glace they seem straight, yet on the second they disclose their unique shape which not only makes for comfortable rings but also keeps the diamond facing forward. A narrower band (sold separately at 3.000 DKK) with the same charming surface snuggles up against her engagement ring with the champagne center diamond, creating a wedding set.
14k gold with 0,25 ct champagne diamond & ato. 0,13 ct champagne & white diamonds
Price: 19.800 DKK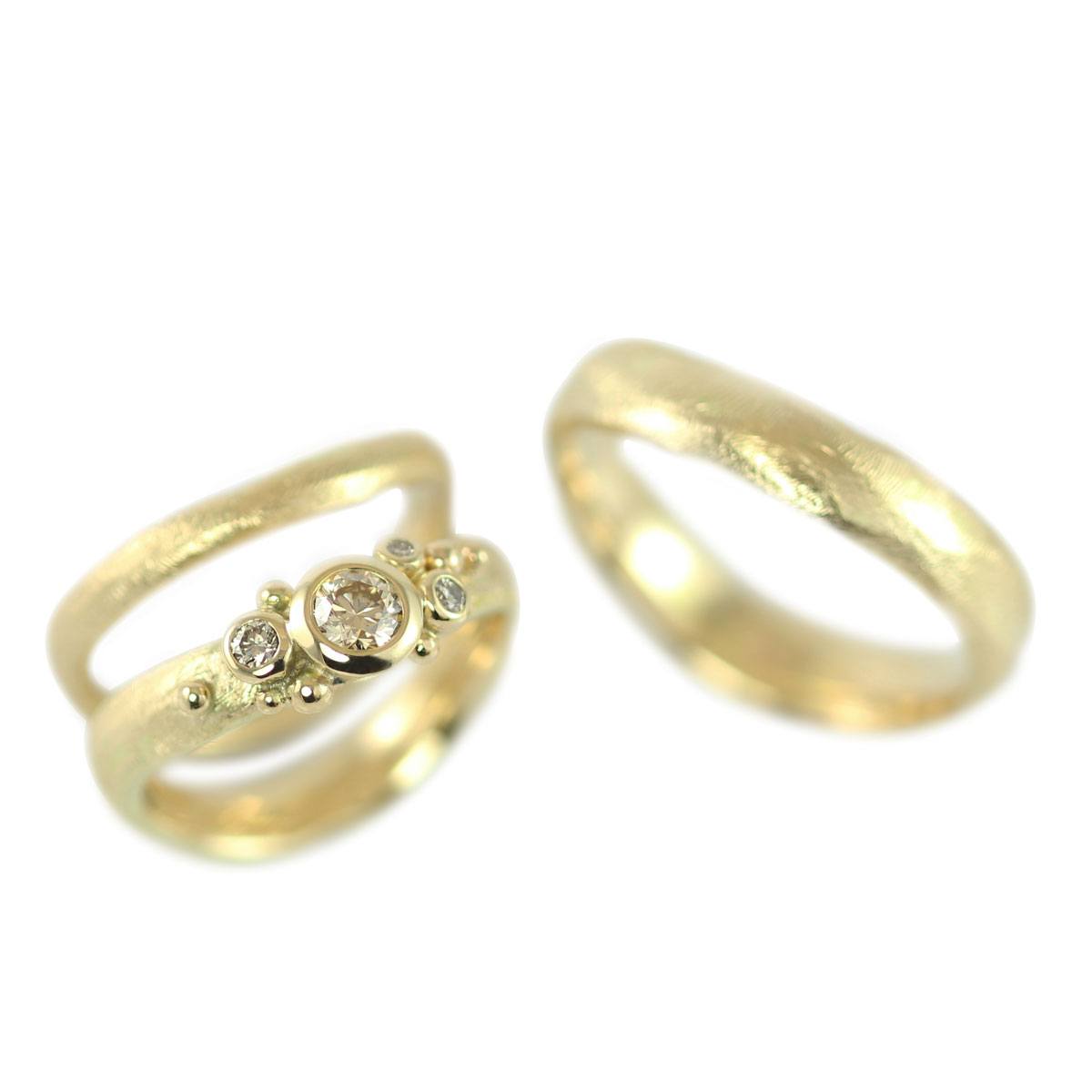 This pieces is a one of a kind
– a bespoke piece
made for a specific customer
If you would like something similar, please book a design meeting (we work both via e-mail and Skype) in order to have your very own custom made piece created.
Would you be interested in:
---