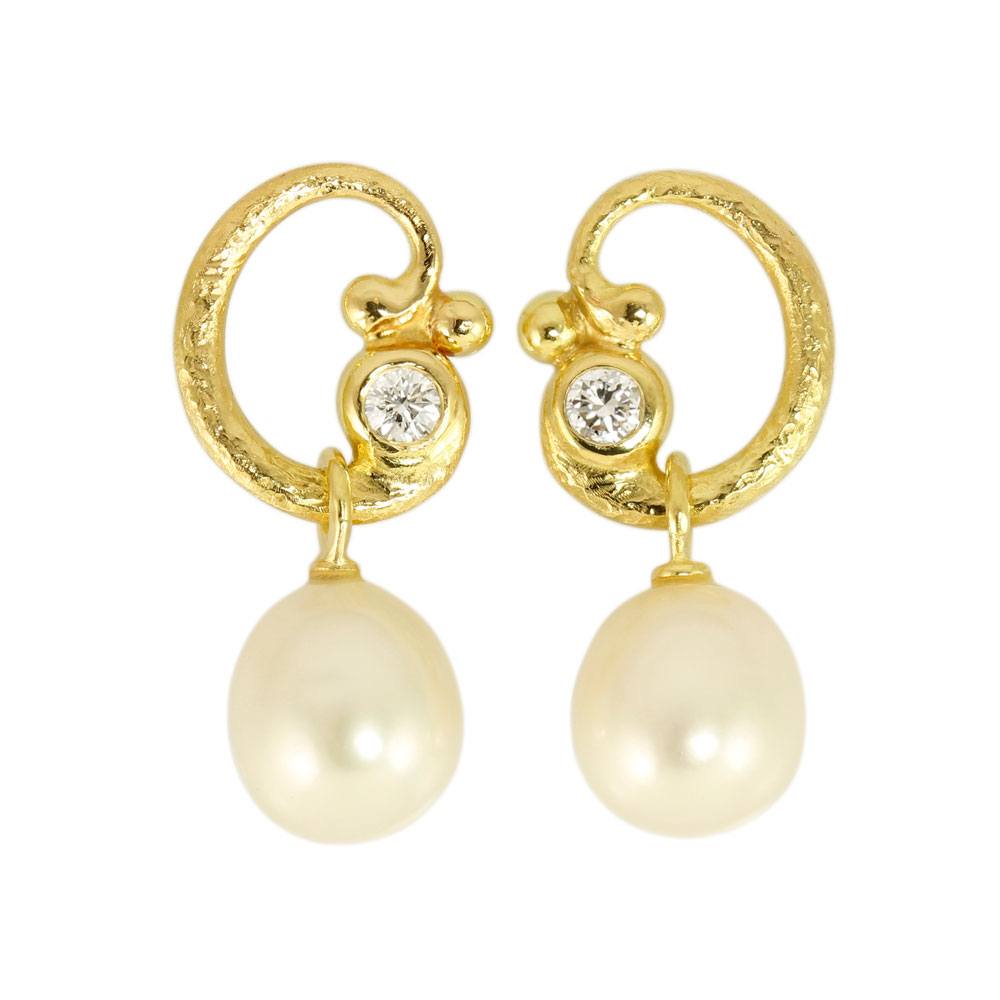 Earrings, Rocaille
Rocaille earings with pearl
---
An airy curl of structured warm yellow gold curves in on itself and a small diamond. Below the earlobe a white pearl provides movement and draws attention to your face. These earrings are a mid-sized version of the earrings of this series.
We set W/SI Diamonds in silver and TW/VVS Diamonds in gold
Each piece measures 2,3 cm incl. pearldrop.
Note
All our jewellery is handmade in the Copenhagen goldsmithy. The production time is 3-4 weeks.
Sometimes we have a finished piece of jewelry ready which can be shipped right away.
If you are in a hurry, please call us on +45 32 200 444 or send an email to design@castens.com to inquire if the piece of jewellery you want is available.
18k gold, a total of 0,1 ct TW/VVS diamonds & freshwater pearls
Price: 8.950 DKK
Perhaps you would also like
---