Wedding rings, Rings, Engagement rings, Wedding sets
Greenery Embrace wedding set
This engagement ring radiates like a summer day in the forest. Its gentle tendrils embrace the sumptuous glitter of the large green diamond and terminates in smaller diamonds. The wedding band is carefully shaped to fit snugly against the engagement ring, completing the wedding set. His ring is made of the same warm gold, but with a rugged, filed surface, ensuring a contrasting masculinity.
The engagement ring: 18k gold, 0,46ct plus a total of 0,06ct green diamonds - 29.600 DKK
His ring plus her wedding ring with a total of 0,06ct green diamonds – 19.700 DKK
18k gold & green diamonds
Price: 49.300 DKK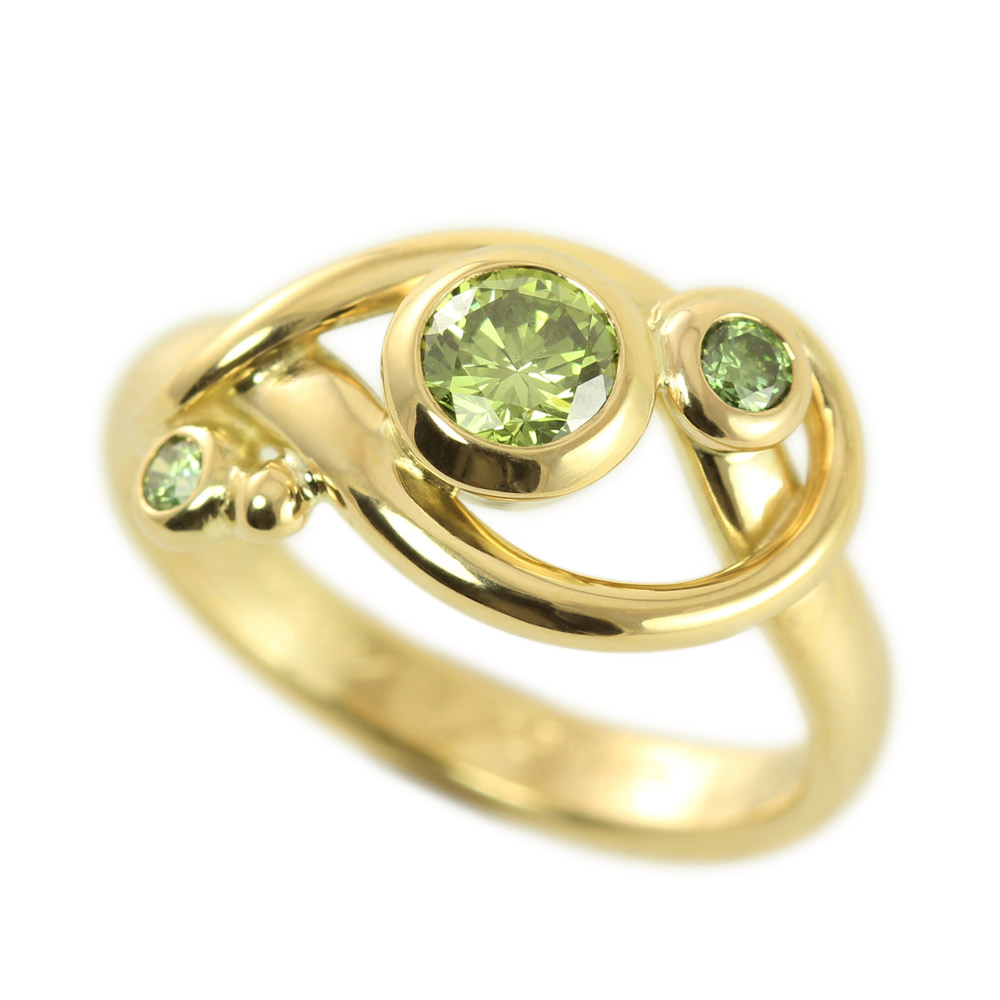 This pieces is a one of a kind
– a bespoke piece
made for a specific customer
If you would like something similar, please book a design meeting (we work both via e-mail and Skype) in order to have your very own custom made piece created.
Would you be interested in:
---