Wedding rings, Engagement rings, Wedding sets
Curve – Arched wedding set
Curves are lovely on a woman as well as rings. The curved shape is extremely comfortable as well as surprising in its design because what on a first glance looks like a standard straight ring turns out to be something quite special. This wedding set consistes of her white gold engagement ring which has been adorned with an asymmetrical cluster of sparking diamonds and bubbles. The wedding rings contrast with the warmth of the yellow gold while all rings gently reflect the light with their filed surfaces.
14k white gold, 18k yellow gold, 0,25ct TW/VVS & a total 0,06ct TW/VVS diamonds
Price: 37.900 DKK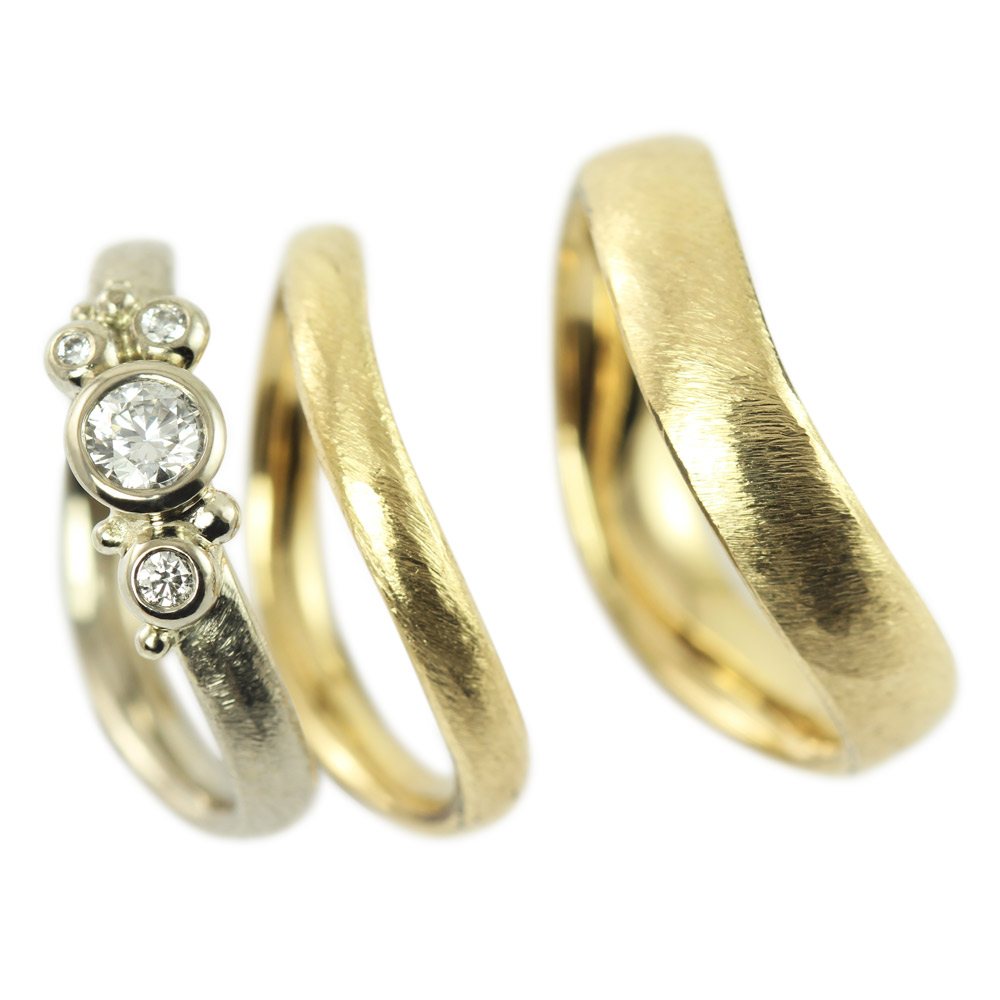 This pieces is a one of a kind
– a bespoke piece
made for a specific customer
If you would like something similar, please book a design meeting (we work both via e-mail and Skype) in order to have your very own custom made piece created.
Would you be interested in:
---