Necklaces, Adorabella
Luscious leaf - Lalique inspired necklace
White gold adorned by diamonds and contrasted with a dark Tahitian pearl – these are the materials of this pendant, which beautifully captures the mystique of the elfin forest. Also comes in silver with less diamonds.
We set W/SI Diamonds in silver and TW/VVS Diamonds in gold
14k white gold, ato. 0,395 TW/VS diamonds & tahiti pearl
Price: 18.400 DKK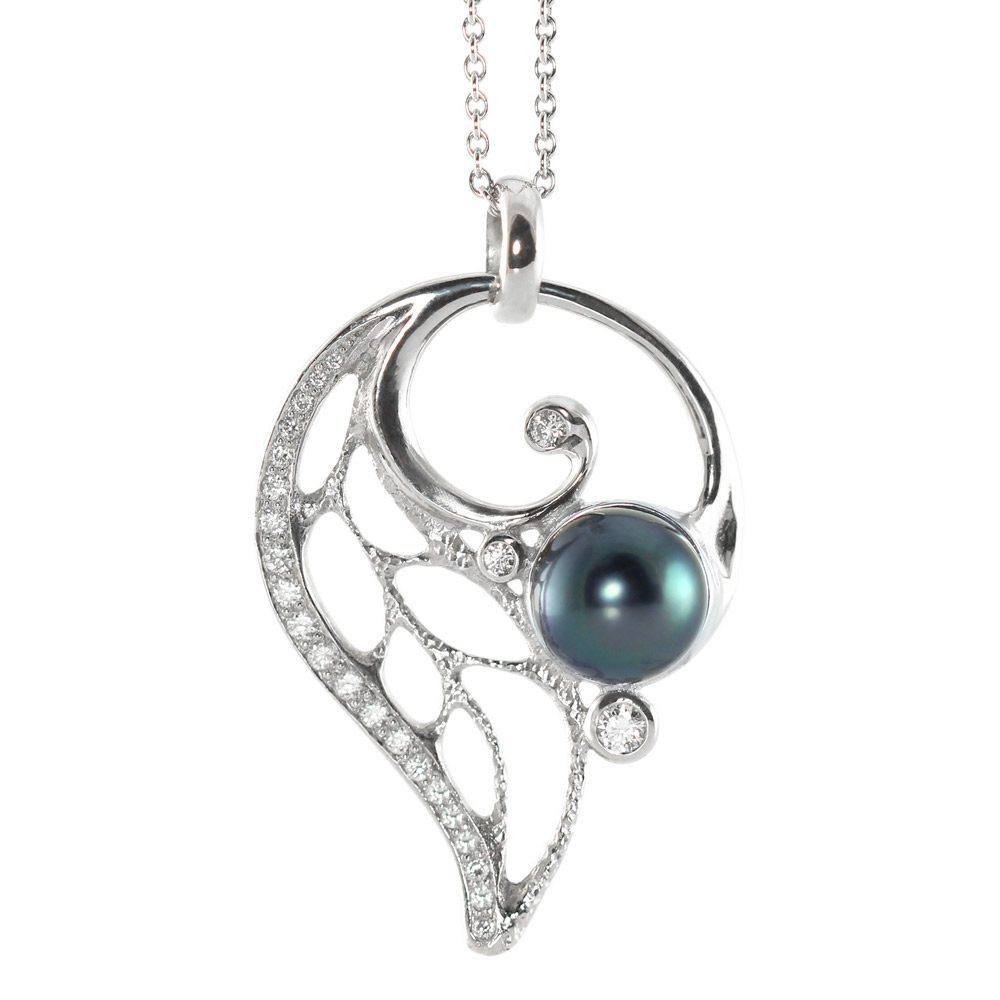 This pieces is a one of a kind
– a bespoke piece
made for a specific customer
If you would like something similar, please book a design meeting (we work both via e-mail and Skype) in order to have your very own custom made piece created.
Would you be interested in:
---