Earrings, Lovely Leaves
Lovely Leaves Long Earrings
These slender earrings emphasize your radiance with their cheerful liveliness while flattering the face with their long and slender shape. Matches the Lovely Leaves tiara.
Silver, 18k gold 0,06ct W/SI diamonds & freshwater pearls
Price: 4.800 DKK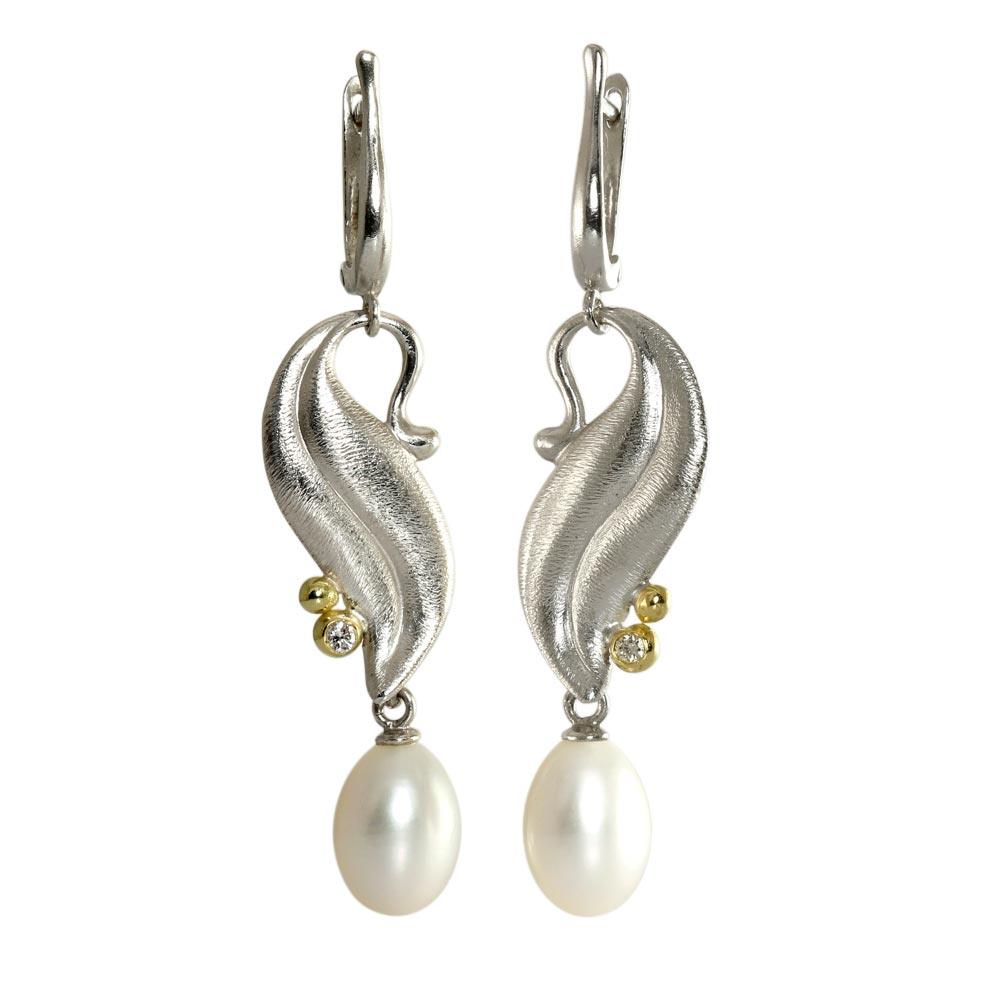 This pieces is a one of a kind
– a bespoke piece
made for a specific customer
If you would like something similar, please book a design meeting (we work both via e-mail and Skype) in order to have your very own custom made piece created.
Would you be interested in:
---