Wedding rings
Byzanz
Chunky wedding rings featuring 3 diamonds set symmetrically on hers. Both rings are made of 18k gold with a coarse, structured surface, while the diamonds on her ring are set in white gold, surrounded by bubbles which underline the symmetry.
We create rings like these in many different materials, dimensions and combinations. Book an appointment for a design meeting in order for us to create rings, which match your budget and desires.
18k gold, 14k white gold & a total of 0.46ct TW/VVS diamonds
Price: 33.500 DKK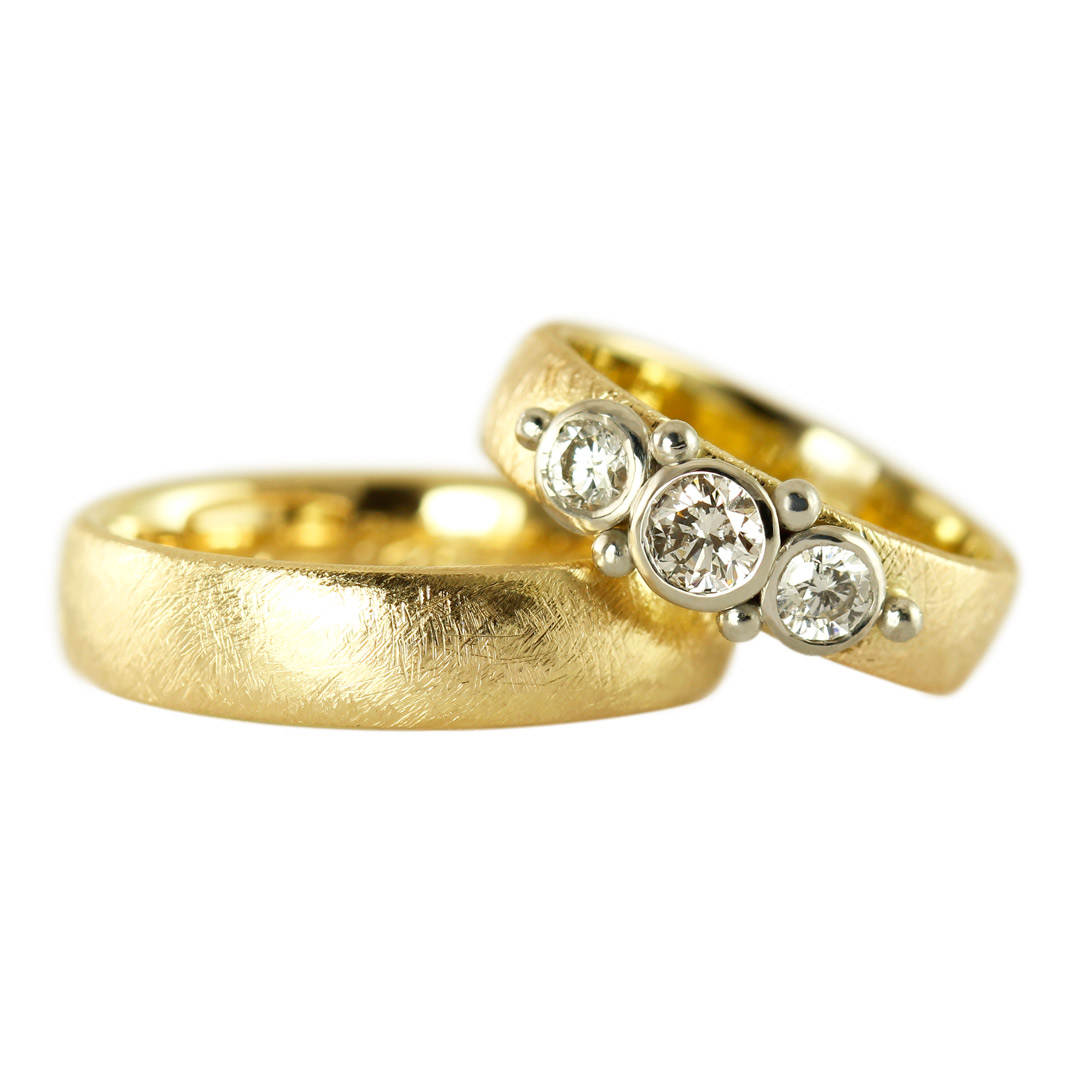 This pieces is a one of a kind
– a bespoke piece
made for a specific customer
If you would like something similar, please book a design meeting (we work both via e-mail and Skype) in order to have your very own custom made piece created.
Would you be interested in:
---