12. March 2020
Are you worried about getting infected by Corona at your jeweller?
We would be irresponsible if we did not care - about our own, but especially our clients' health.
Therefore, we no longer accept customers in my physical store, because we get too close to each other when trying on jewelry.
However, it is still possible to have a design meeting online and we are still in the process of creating the jewellery which was previously ordered. Alessandro (who has not been to Italy since January and is worried about his old mother who lives down there) works from home in his own workshop, while I hold down the fort at the shop.
Finished jewellery, which we disinfect thoroughly before putting it in a box and bag, can be picked up at the door of the shop, where we accept Dankort payment, but prefer MobilePay or Netbank. Alternatively, we can ship the jewellery with PostNord or as something completely new: Takeaway jewellery, which means that I bring the bag with the jewellery to you and leave it outside your front door.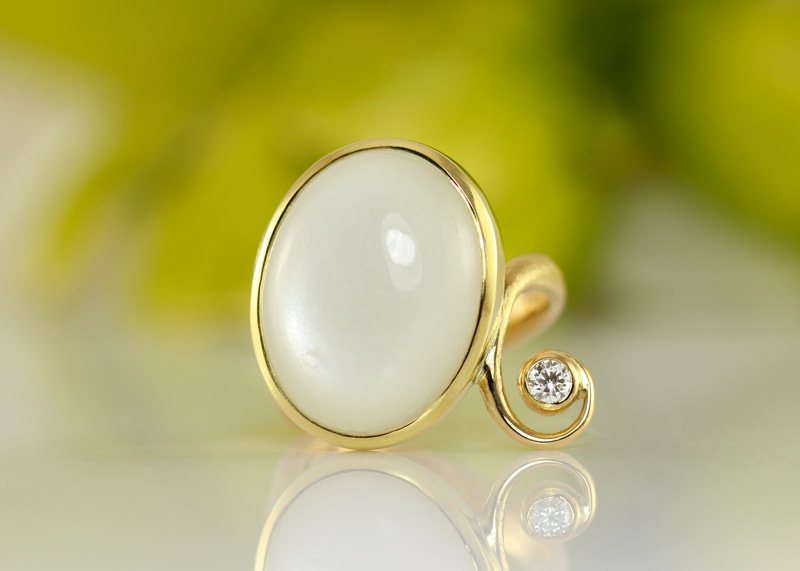 This ring was recently created for a customer who brought the moonstone with built-in sentimental value. The ring turned out big and beautiful and just wonderful with its small, cute curl which winds down the back of the hand and is a lovely example of how a design meeting can result in a gorgeous piece of jewellery.
If you too have a project you are dreaming of having created, get in touch via email, phone or Skype. Read more about how we design a piece of jewelry together here:

The webshop is open as usual, with new jewellery being added all the time. These days I am for instance putting out a number of different necklaces, which are great gifts for the teens about to be confirmed.
Take good care of yourself and especially those who cannot take care of themselves. We will make it - together :-)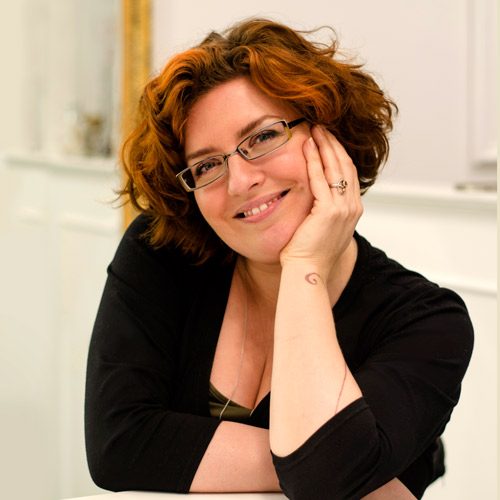 ---
---