30. July 2017
A new ring with old memories
Some years ago I created a ring for the Danish blogger, actor and It-girl Carla Michelsborg, also known as Carla Chloe. Carla is one of those scrumptious girls who always looks delicious and cheerful. The pouting duck faces are few and far between and she has no problems showing her silly, less photogenic sides – bless her.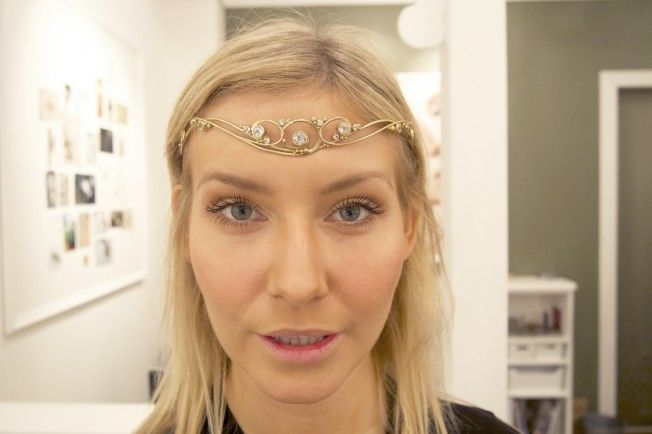 Carla as an elven princess, wearing the Le Fey tiara. She could probably play such a fairytale creature very well too...

Like many others of my customers she came to me with an old ring which didn't work for her, but which held a lot of emotional value. The tiny diamond solitaire had been given to her by her late grandfather and she wanted me to create a ring which carried the diamond from his ring, making her feeling close to him whenever she was wearing it.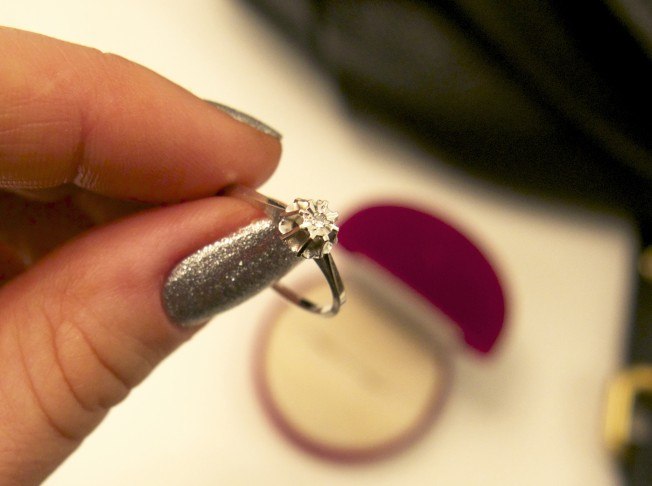 Carla liked the symmetrical and soft simplicity of a ring with a central cabochon cut gem, flanked by two diamonds. For the focal gem Carla chose a light green serpentine, which reminded her of her grandfathers green eyes. I suggested emphasizing the softness of the design by setting the original diamond plus a matching sister in bubbles and then adding another 4 bubbles, gently easing the design into a comfortable, and lively whole and she happily went along with the idea.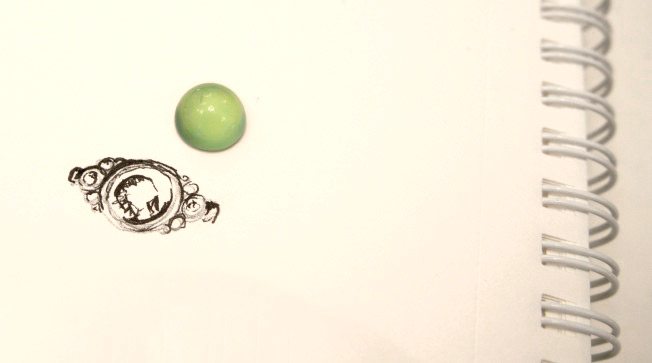 The ring was to be created in yellow gold, which is matching Carlas lovely tanned skin and blond hair perfectly. A ring like this is always built from two basic components: A ring shank and the main setting. Here the rings shank has been fitted to Carlas size and the setting is under way.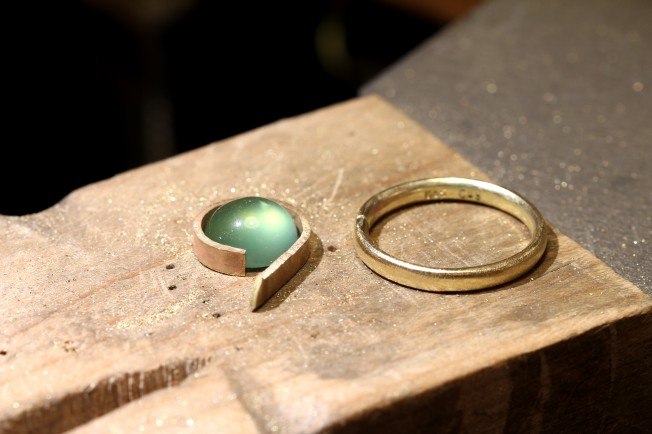 The setting of such a cabochon cut gem consists of a bottom, which I often pierce through to allow some light in, as well as the edge actually surrounding the gem. Carla had wished for a wide, sumptuous edge, and so there is a fair amount of gold here, which is about to be soldered together.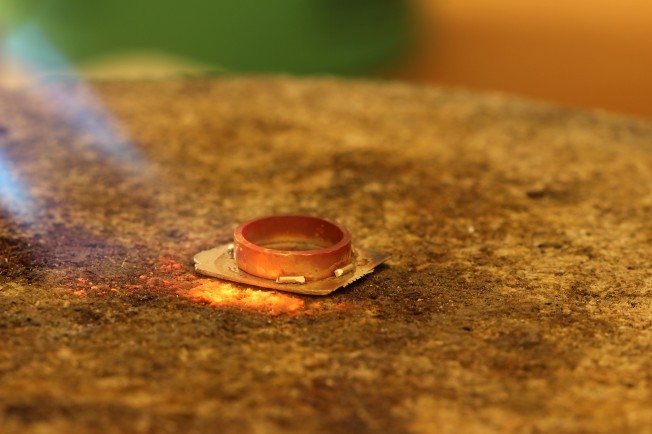 After sawing away the surplus gold and shaping the setting, it was soldered onto the ring shank, where after the bubbles were added.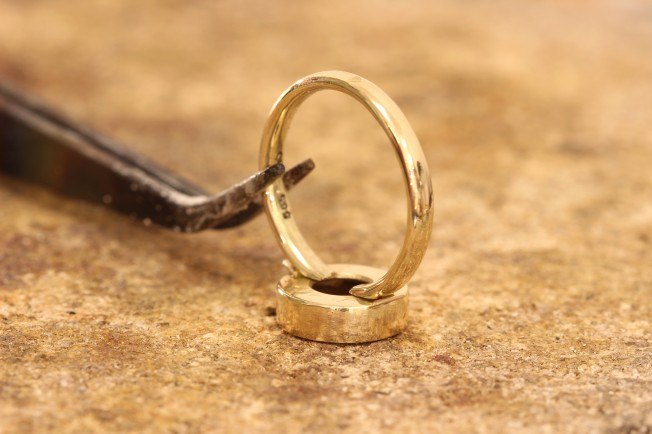 When setting the gems, it is important to fixate the ring thoroughly, because often you need two hands for the process. The leather protects the polished insides of the ring from getting scratched as you push down on the ring in order to ease the gold over the edges of the gems.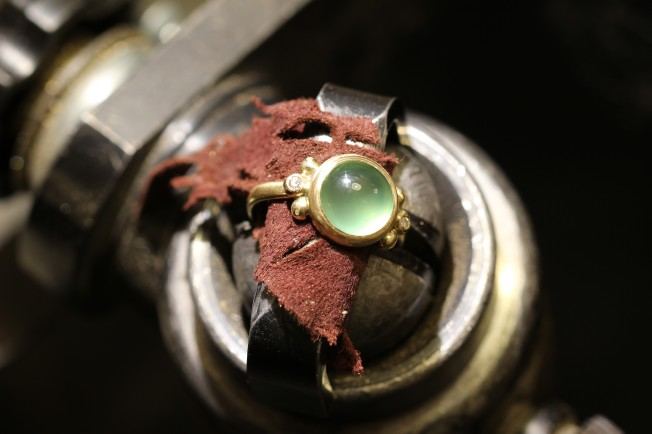 The result was lovely! Simple and symmetrical (not so typical for the designs of Castens) with small bubbles to add interest and liveliness (very typical for Castens). Being a lover of green myself, I couldn't have approved more of her choice of gem.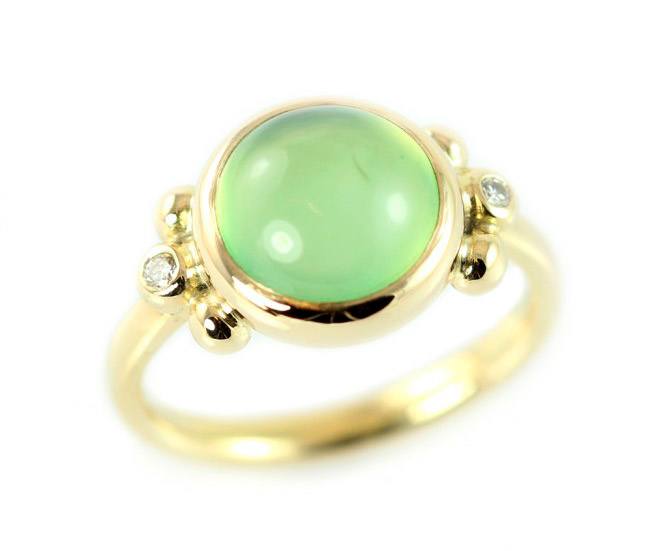 Karin knows exactly how to transfer memories into jewellery. The ring turned out perfectly – just like I wanted it and actually a little bit better. Every time I look at it, I am being reminded of my beloved grandfather, because it has been created of a ring, which he had given me. He meant immensely much to me and therefore it is absolutely fab that I am being reminded of him whenever I look down on my finger.
Carla Chloe
Thank you Carla :-)
Carlas ring ended up as her beloved every day ring - just like she envisioned it. You can spot it ever so often on her Instagram profile...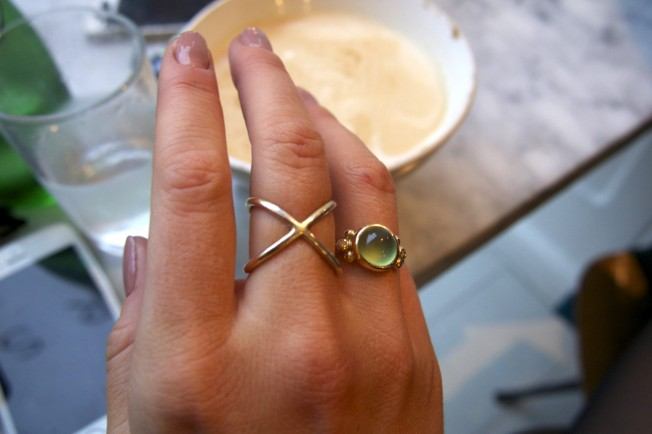 Get your own ring
Based on the popularity of this ring (see below), we have taken the consequence and created a version of the theme which we have chosen to call SUCCULENT - inspired by the water-plump plants which can cope with many weeks of drought and that the word "succulent", meaning " juicy". We think at beautifully describes the design of this ring. You can get the ring in silver, 18k yellow gold and 14k white gold with 4 different gems in the webshop:
Other versions of Carlas ring
Carlas ring has inspired a number of customers to have made something similar, though I haven't created an exact copy of her ring so far – just as it should be. Here are some examples: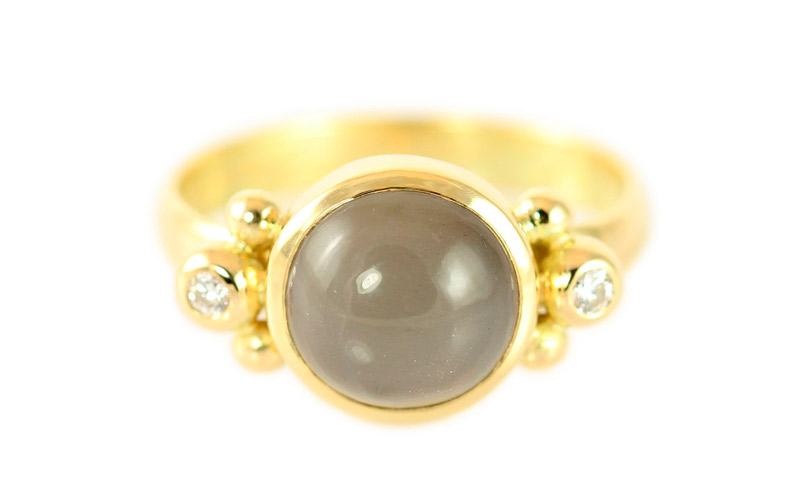 Gold with grey moonstone and diamonds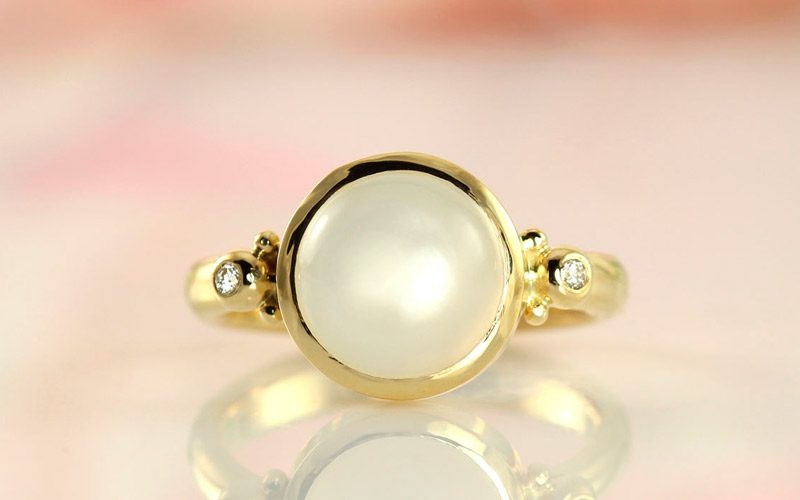 Gold with white moonstone and diamonds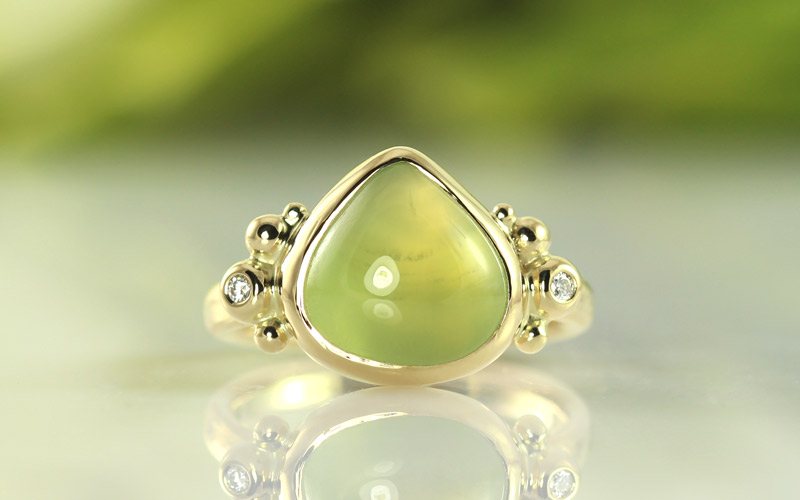 Coarse Gold with green drop shaped moonstone and diamonds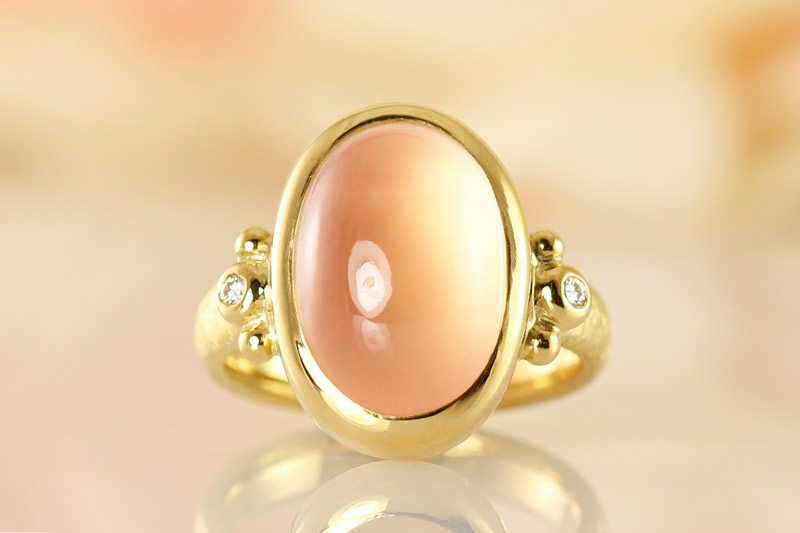 Goldring with oval rose quartz and diamonds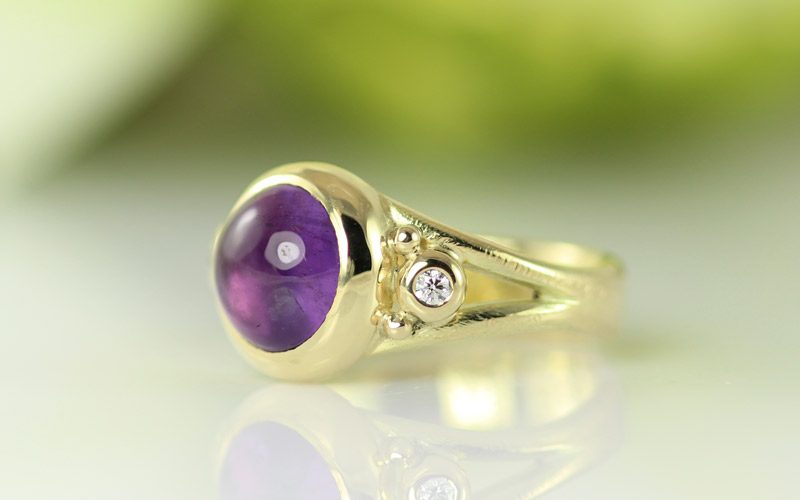 Split goldring with amethyst and diamonds
If you would like me to create a new piece of jewellery, which enables you to carry fond memories with you, please get in touch with me by ordering a design meeting, which can take place online both via email and/or Skype.
Tags:
Redesign
,
recyckling
---
---